Hotels and Resorts | North East Tours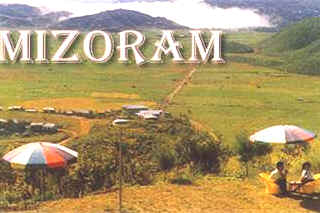 The third youngest state of the Indian Union, Mizoram is perched on the high hills of the north eastern corner of India, and is flanked by Bangladesh on the west, and Myanmar on the east and south. Mizoram has the most variegated hilly terrain in the eastern India. The hills are steep, and separated by rivers flowing either to the north or south, creating deep gorges between the hill ranges.
Aizwal :
Is the capital of Mizoram, dotted with quaint timber houses and a profusion of flowers. Each house has its own window box of profusely blooming orchids. The air is invigorating and pure. The streets echo with melodies emanating from the guitars of Aizwal youth playing at nearly every street corner. Aizwalis also a religious and cultural centre of the Mizos. Champai, Tamdil, Vantawng fall and Thenzawl are some of the other important tourist centers in this state.
Mizoram is the land of Mizos or highlanders. The Mizos are divided into several tribes- the Lushais, Pawis, Paithes, Raltes, Pang, Himars, Kukis etc. Mizos, the people of Mizoram, are primarily, cultivators. Almost all festivals of Mizoram are connected with agricultural activities. Mizoram has a high literacy rate of 87%, surpassed only by the state of Kerala. Most of the Mizos are Christians, and speak Mizo and English. The Mizo culture boasts a plethora of folk and community dances that get passed down over the generations.
CRAFTS :
Concerted efforts have been made to accelerate the growth of industries in Mizoram. Crafts of Mizoram have got their own identity. One has to see them to believe the Intricate traditional designs woven by the Mizo women, born weavers who produce what can only be described as art on their looms. The Mizos have held on to certain patterns that have come down through the ages. These designs have become deeply rooted in their tribal consciousness and have become part of the heritage of the Mizos. The traditional craft of Mizos can also be seen in their exquisite cane and bamboo work - where both utifitarian and decorative pieces find pride of place.
Luangmnal :
7 kms from Aizwal this is a small ridge top village with very pleasant views and good handicrafts center.
Shopping : :
A major must buy for every tourist visiting Mizoram, is the Khumbeu ceremonial bamboo hat, made of waterproof wild Hnathial leaves.
Bara Bazaar :
Is the main shopping centre of Aizwal, where all handicraft and handloom items are available.
The other shopping centers are New market, Ritz Market, Bazaar Bungkawn, Thakthing Bazaar, Burma Lane and Solomon Cave.