Kalindi Kunj Park
Kalindi Kunj, Delhi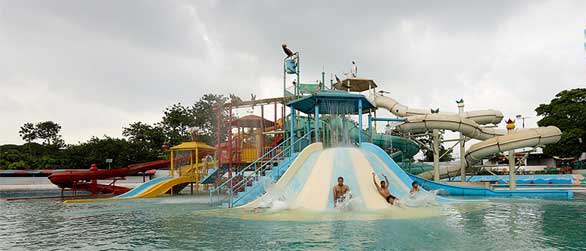 We at Kalindi Kunj Park provides a place where parents and children can share in the spirit of imagination and experience together through whirling rides, water slides, entertaining shows and indoor games activities. Beat the heat at the water park with fun slides of all sizes. Dont have costumes or safety gear? Dont worry, we are well equipped to handle all your problems. You just have FUN. Besides that, we have a parachute ride, dodging cars, joy train and much more to offer to you. The best part is you will never have to travel 50 kms to reach here. Its along South Delhi, filling Appu Ghars shoes within the capital. We have a large food court with every cuisine of your choice. Be it Chinese, Italian, Continental, Indian etc.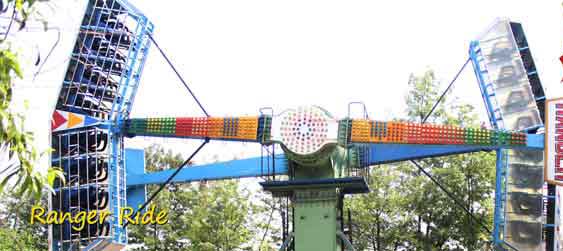 The water park is an exciting and thrilling amusement park which has lots and lots of splashes of water on each ride. Be prepared for a skin soaking time as you traverse the maze of amazing water rides that we have lined up for you! From downhill waterslides to our large wave pool, we have it all! Spending a day at Kalindi Kunj Park' water park is one of the best ways to enjoy your summer vacations in the Delhi heat. The Kalindi Kunj Park water park is at par with the best water parks out there. There are limitless rides to provide you with endless hours of fun! Bring your girlfriend on a date she'll never forget, or come and hang out with your besties and BFFs before the start of the academic year in your school or college. Kalindi Kunj Park is the best place to come and chill out to relieve the pressure and tension of exams! Don't forget to carry your camera because we promise you that you will want to re-live these fun memories again and again!
The best way to enjoy the water park is to put on your bathing suits or comfy summer clothes, splash on a generous amount of waterproof sunscreen and get ready to let the good times roll! We recommend that you carry a change of clothes, bathing gel or soap and a towel to clean up at the end of the day. Also carry a hat, a pair of slippers and a swimsuit coverall.
Rain Dance
If you love dancing in general, then all-day our rain dance party will simply blow your mind! Enjoy the best of both worlds with the respite from the heat from swimming and all the fun of a disco This scorching heat has left very few options for fun lovers to go and enjoy themselves in the day time. The Rain Dance comes to the rescue! Bring along your dancing buddies and sway to the latest Bollywood, Techno and Bhangra beats re-mixed live by our very own DJ! Practice all your group dance steps and relive the fun and memorable moments with your classmates, friends or cousins. Your parents are invited too, only if they like to dance! Come with a group of friends or arrange your very own private rain dance party, the choice is yours. For unlimited fun, we recommend that you carry a change of clothes, a towel and waterproof sunscreen to ensure that you don't get sunburned from having too much fun! The Rain Dance is a unique concept that allows people of all ages to come together and dance for hours on end, without feeling the heat. Our strong infrastructure is in place to ensure that no one misses out on any fun!
Live DJ
The first thing you will encounter when you enter Kalindi Kunj Park is the awesome music that sets the tone for our amusement park. Our live DJ is 'hard at work' to play the most happening tunes for all of you. We make sure that only the best and the latest songs are played at Kalindi Kunj Park to set the tone. Whatever you do and wherever you go at Kalindi Kunj Park, you will definitely come out humming one of the popular tunes played by our Live DJ. Music is an important part of our lives. It can make us dance with joy and can bring us to tears. The music at Kalindi Kunj Park however, is handpicked to make sure that everyone enjoys the rhythm of the beats that are in sync with the pace of fun rides and games we have chosen for you. Our Live DJ is also available to play at private parties and functions that you choose to host at Kalindi Kunj Park. Define the theme, mood and ambiance and let our DJ do the rest. Just groove to the music and enjoy!
Delhi Eye
Giant wheel 200 ft height, only 1 of its kind in India, AC Capsules, Recorded historic story while rotating in capsules. VIP Capsules available for small private event for 5-6 people Spectacular View of Delhi in Day and Night It completes one rotation in 20 minutes which provide you a complete time to enjoy beautiful Delhi.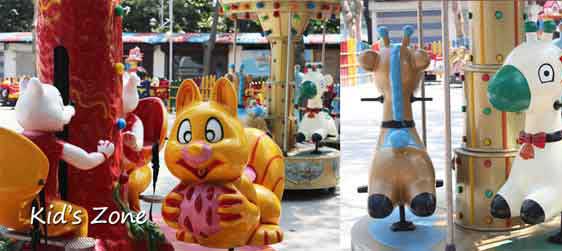 Day Picnic Package - 2015 ( 11:00am - 8:00pm )
Package only for School Student. Rs. 1225/- Per Student (pax limit 100- 500)
At Extra Cost Mini Lunch Rs.120/-
Full Lunch Rs.300/-
Includes : Amusement Park & Water Park (Combo) Including Costume, Giant Wheel, Play Way School Games only & taxes. Extra Cost: Mini Lunch: Mini Lunch (poori chole or chole Bhature+Ice Cream) (One teacher free for every 10 students).