The Corus Hotel
New Delhi.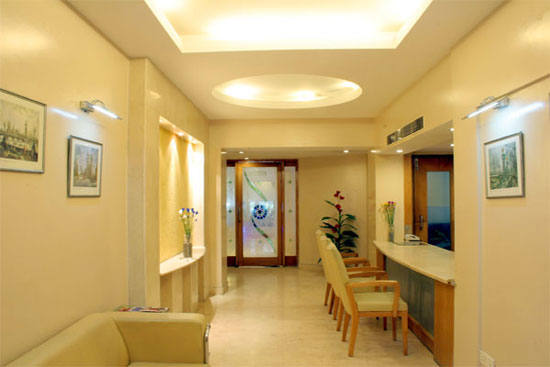 The Corus Hotel is one of the finest business hotels in New Delhi . We are located in the center of the Business Hub - Inner Circle Connaught Place and thus, are the prime choice of tourists and business delegations coming from all parts of the world for their stay in the Indian capital. A unit of Runwell India Pvt. Ltd., we at The Corus believe in the best of service & hospitality to different type of travelers right in city centre.
Being in the centre of the city gives us the unique advantage of being well connected with every corner of Delhi and even its suburbs. At The Corus we have rooms with contemporary décor in pastel colors in both Double and Twin bedded category. The bathrooms are the last name in modernity complete with granite tops. Each of our room is equipped with work desk, telephone, Internet access and more.
We take every step to ensure that your stay at The Corus is a memorable and an everlasting experience. We provide the best of services as well as facilities and our tariff is unbelievably low. We also have the facility of checking real time reservation status so that you may reserve a room for yourself in advance and do not have to face reservation hassles at the eleventh hour. Our goal is to create the feeling of being at home away from home.
The Corus is the Brain Child of the Mr. Ankur Sachdeva & was given a shape by its parent Company Runwell India Pvt. Ltd. & was born on 15th Jan, 2005 . The Corus was brought into existance to cater to the needs of the large number of people who travel to New Delhi from all over the world for business or tourism purposes. Situated in the heart of the city, we provide best indian hospitality while being easlity accessible from various tourism and business hubs.
The Directors have vast & dynamic Experience of running different Business successfully and have now decided to diversify into the hospitality industry. The management has the backing of multi skilled experience from leading International chains of Hotels besides the valuable experience of the management.
Further to its present status, The Corus is expanding in to different Areas. Very Shortly we are adding a restaurant, Bar and more facility at our hotel at New Delhi . Future plans include starting few more ventures at other Tourist /Business Destinations and become a name to reckon with in the tourism industry by providing the best facilities and hospitality to our esteemed clients.
Accommodation
At The Corus, we believe in providing the hospitality & comfort that must create the feeling of being at home away from home. We have rooms with contemporary décor in pastel colors Dbl & Twin bedded , granite top bathrooms, work desk with telephone & amenities. The check in / Check out timings are 12 Noon .
The Corus Hotel Delhi has commissioned spacious well ventilated, well furnished rooms with, attached bathroom and running hot and cold water, Colour T.V., Air Conditioned and Telephone with direct dialing facilities.
All the hotel rooms are differently designed keeping in view the requirement and comfort of our guest. Bonsai embodies authentic Oriental cuisine in a spectacular ambience. Infinite detail and Oriental aesthetics have found their way into the dining experience. The Restaurant reflects a unique blend of charm and stylist décor. Ethnic design elements have been incorporated in contemporary and elegant surrounding.
The 98 cover restaurant has a cozy and romantic ambience. The place has been coloured with soothing and subtle hues. Classic and Contemporary is one way of defining Bonsai. You may also dine in our garden ambience and discover a fresh and airy lunch and dinner in a patio setting.
Authenticity and innovation are our most valued ingredients including. Of course, the dedicated staff and excellence in service.
Bonsai The Oriental Restaurant
Bonsai strives to use only finest of fresh ingredients. We pay special attention to the harmony of five tasted - sweet, salty, sour, bitter and spicy. Careful attention is also paid to the arrangement of colours, the cuts and shape of ingredients.
We are very choosy about the exotic herbs and spices. They are carefully picked and blended with the choicest ingredients to make the offering original and pure.
The menu features dimsum, sushi and extensive selection of wok, grill and fresh seafood items which are skillfully prepared by our master chefs who are experts in the art of designing and preparing Oriental cuisine.

Location
Located in the heart of the city, Connaught Place , we are easily accessible from all corners of the NCR region. Whether you are coming by air or by train, it takes a short time to reach The Corus. We are also a favourite among the people coming for business meetings as conferences as it takes a short time to reach your destination, no matter where you want to go in the NCR.
All the important places, from business as well as tourism point of view, are closely located and you have to spend minimal time in travelling in a city which is bustling with traffic.

Distances from important places:
International Airport - 18 km, Domestic Airport - 15 km, Railway Station ( N. Delhi ) - 1/2 km, Railway Station (Old Delhi) - 2 km, Metro Station – Doorstep.
Includes: - Accommodation, breakfast .

01st Nov 2009 valid till 31st Mar 2010.