Hotel Southern Star
(Hassan)
Code No- AT-KT03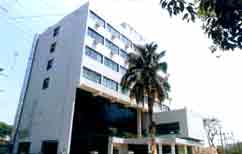 The location of Hassan has been strategically chosen for the New Hotel Unit of Usha Shriram Hotels, as this forms an important destination for domestic and Inbound tourists alike. The location is also an important religious and pilgrim destination for `Jain pilgrims' with its close proximity to Sravanabelagola.
Hassan – Destination Information
The city has a population of approximately 110,000 & is the most convenient base for the temple towns of Belur, Halebid and Sravanabelagola.
Getting to Hassan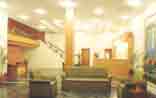 Hassan is conveniently connected by Road to important tourist locations in Karnataka like Bangalore, Mysore and Mangalore. Regular Bus and Taxi Service are available from locations to Hassan.
Distance from Hassan
| | | |
| --- | --- | --- |
| Bangalore | : | 195 km |
| Mysore | : | 125 km |
| Belur | : | 38 km |
| Halebid | : | 27 km |
| Sravanabelagola | : | 51 km |
| Mangalore | : | 190 km |
Places of interest in and around Hassan
Sravanabelagola – The word Sravanabelagola means, `The Monk on Top of the Hill'.
A small pilgrimage town with a population of approximately 3,500 this is the most important Jain pilgrimage centres in India and the site of a huge 17 Meter high statue of Lord Bahubali and is said to be the world's tallest Monolithic statue.
The statue is perched on top of the rocky hill known as Indragiri and is visible for quite a distance.
The town has a long historical pedigree going back to the 3rd century BC when Chandragupt Maurya came here after renouncing his Kingdom. Jainism in South India was established by Bhagwan Bhadrabahu Swami reaching the zenith of its influence between 4th & 10th Century AD.
The statue of Lord Bahubali was created during the reign of King Rachamalla in 981 AD and built by sculptor Assistanemi. To reach the Statue of Lord Bahubali atop the Indragiri Hill, one has to climb 614 rock-cut steps, which is not much of an effort considering the magnanimity and the religious significance of the place.
Belur and Halebid
Channekeshvar Temple at Belur and Hoysaleswara Temple at Halebid are one of the exuberating examples of the most artistic periods of Hindu Cultural Development in South India. Quoting the Lonely Planet : "The sculptural decorations on the superb temples even rivals the temples of Khajuraho and Konark or the best of European Gothic art".
The temples with their sculptural details are easily the most outstanding examples of Hoysala Art. Every inch of the outside walls of the temples and much of the interiors are coverd with a variety of Hindu Deities, sages and friezes depicting the life and times of Hoysala rulers.
Tariff Validity 1 st Oct.01 upto 30th Sep.02
Single
Double
Standard Non A/C
950/-
1150/-
Standard A/C
1150/-
1350/-
Deluxe A/C
1350/-
1550/-
Extra Bed
400/-
Taxes: Not Applicable

Click Here for Application Form
Tele : +91-11-41612107, 26823836. Mobile: 9810112772, 9910003772.
Email :- reservations@ashextourism.com