Gorbandh Palace
Jaisalmer Code No- AT-RJ40
It is in this beautiful city of Jaisalmer that the Gorbandh Palace is ideally located. The very name of this Royal Retreat is inspired by the desert and its associated stories. Gorbandh is a harness which the desert women decorate for their husband's camel with any material they can find such as cowry shells, beads, sequins, coloured threads and even buttons.
It is a matter of pride for women to deck their husband's camels out in the most splendid way possible as a mark of respect for this majestic working beast and for the men who rely on their strength and aptitude in the undulating sands of the desert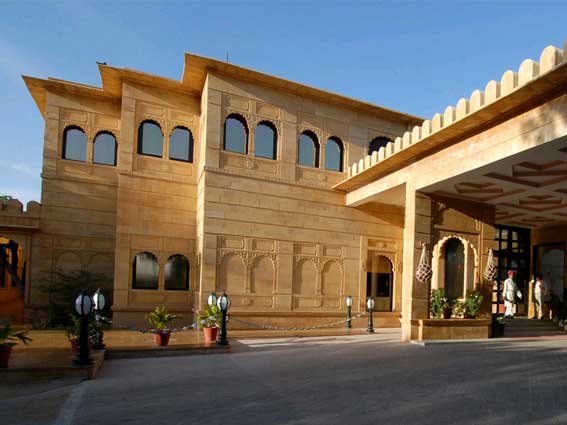 In this luxurious Royal Retreat you can enjoy all modern-day amenities in an authentic Rajasthani ambience. The retreats lush greenery, fountains, state of the art spa and the blue waters of its swimming pool create a tranquil haven from the heat and dust of the desert city. Also nearby are the famous Sam sand dunes, where you can party or stay overnight.
Jaisalmer in Rajasthan is a desert city nestled in the foothills of Trikuta and it is famous for its imposing forts, exquisite palaces and havelis that showcase Jaisalmers distinguished jali work (stone lattice work), truly depicting the aesthetic sense of the medieval Rajput warriors. One of the most favored tourist destinations in Rajasthan, the city is frequented by domestic travelers as well as by foreign tourists.Jaisalmer,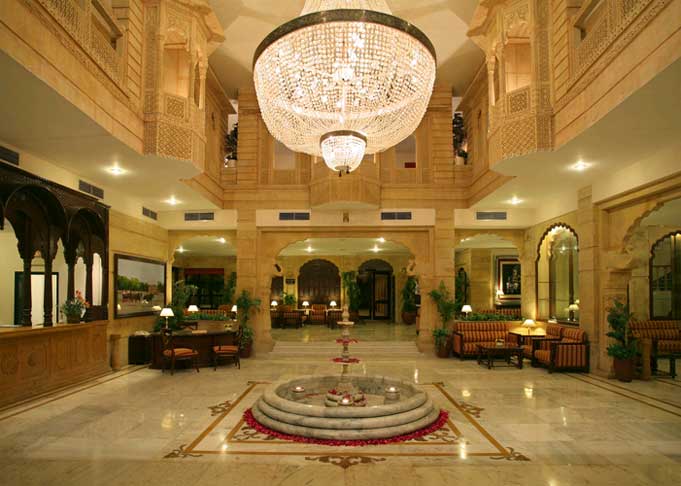 in the heart of the Thar Desert was founded in the 12th century by Maharaval Jaisal. Hence the fort- city came to be known as Jaisalmer. Also famous for cobbled streets, dotted with havelis, forts and temples; every house in the city is exquisitely carved, most of them dating back to at least 500 years. No wonder Jaisalmer has been hailed as a Museum City.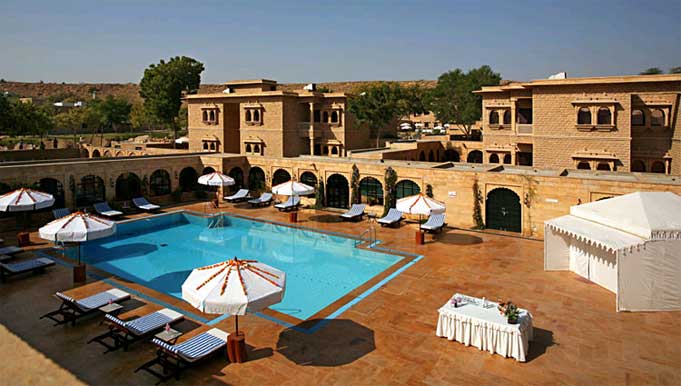 Accommodation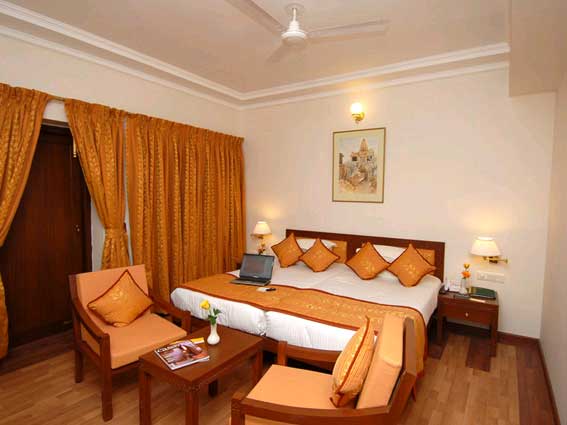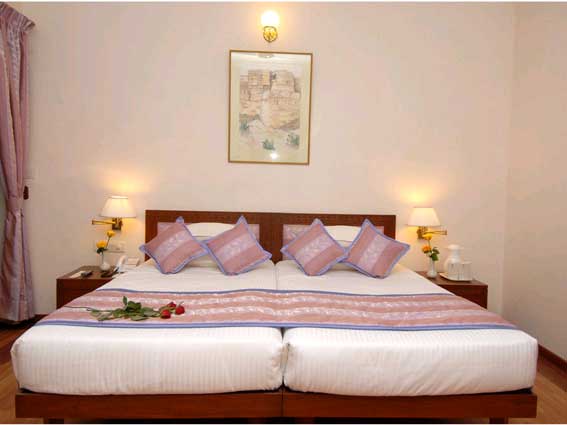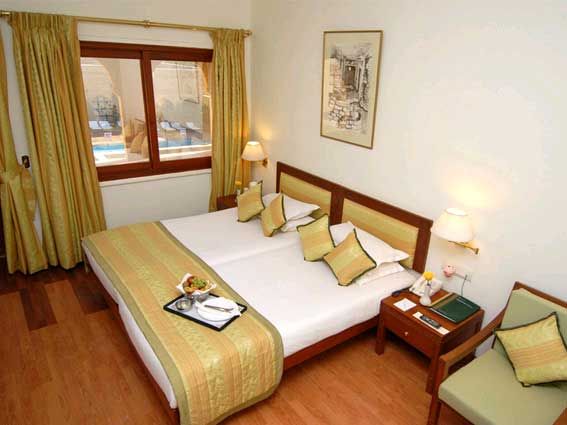 Drink and Dine
Rasoda It means 'traditional kitchen'. It specialises in offering you delicious ethnic fare and specialty cuisine, through the day and night. Families and groups love to sample the Rasoda delights as they spend hours discussing Jaisalmer, Rajasthan and its timeless treasures. Open for between meals, lunch, and dinner
Timings: 10.30 am to 10.30 pm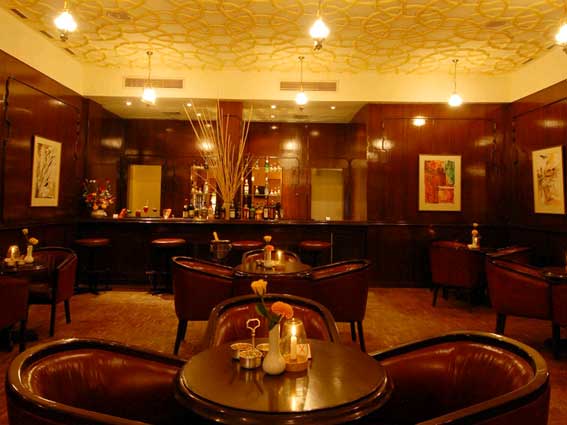 Madhushala It refers to a traditional indian tavern. This is where our guests love to unwind as the bartender serves drinks of their choice. Soft music and tasty finger-food creates a distinctive warmth at Madhushala.
Timings: 11.00 am to 10.30 pm
Panghat – The Spa @ Gorbandh Palace A fabled golden fort named after a decorative Rajasthani adornment, Gorbandh Palace offers authentic desert luxury. From the picturesque view of moonlit dunes to sprawling greens for those endless romantic walks, to all modern-day amenities presented in perfect Rajasthani style, Gorbandh has it all to make your experience unforgettable. And then, the exquisite Spa and Salon, Panghat.
God is in the detail and is evident everywhere in the palace as well at Panghat. The therapists here are trained to give you the world's best therapies and skin treatments ranging from Ayurvedic to Royal, customised with products that best suit your skin. Run in association with TATTVA SPA, a successful chain of spas, Panghat is a sure treat to all five senses. It is equipped with the following facilities:
4 Therapy rooms, 1 Room dedicated for facial treatments for women, 2 Wet areas for Steam, Sauna, Jacuzzi and Chill Showers - 1 each for women and men So, here's inviting you to indulge in the bounties of Rajasthan and rediscover the real you – beautiful and divine, at Panghat.