Samode Bagh
Jaipur, Code No- AT-RJ 60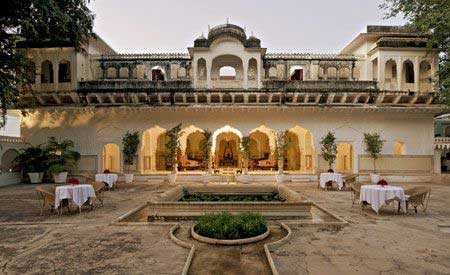 Samode Bagh is a garden paradise situated 4 km from Samode Palace, nestled on 20 acres of beautiful grounds combines warmth and luxury, an atmosphere that is quiet, relaxed & elegant. It is a romantic hideaway where you can be as active or contemplative as you wish. Samode Bagh offers a unique experience of a tented camp where the dune coloured tents are luxuriously furnished with every comfort. The garden is about three blocks long and is enclosed by a 15 foot high stone wall. Samode Bagh is distinguished by the 'Samode hotels' long standing commitment to blending the highest standards of hospitality with indigenous culture and the natural environment.
The Samode Bagh is idyllic and unusual; more haven than hotel. Enjoy the lush abundance of flowers and trees, walk amidst fountains and waterways, lounge under the luxurious canopied pavilions, be serenaded by the birds that welcome you into their natural abode. This is a gentle, restful and meditative place that bonds you to nature and to yourself. This is a place to unwind while enjoying the renowned hospitality and courtesy of Samode.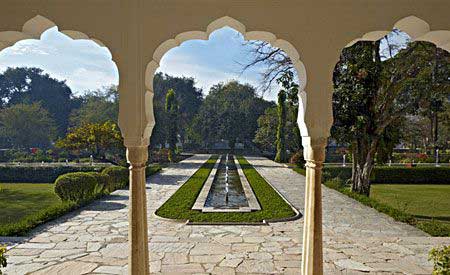 The tented camp brings visitors closer to the soul of the country A 200 feet long row of fountains fed from natural springs and wells are displayed all along the garden. Victorian and traditional Rajasthani décor echo life in a 16th century luxury camp. Relive the splendour of the bygone age recreated in a tented encampment- unique experience in royal living
Accommodation
The accommodation at Samode Bagh is consists of 44 luxuriously appointed Royal tents. Spread around the periphery of the garden, the accommodation is laid out like a Royal tented encampment of the bygone days.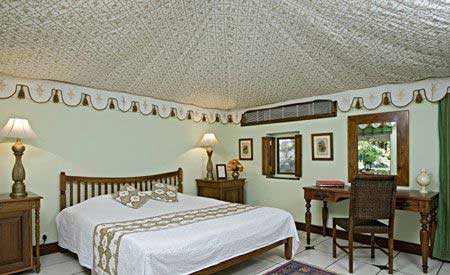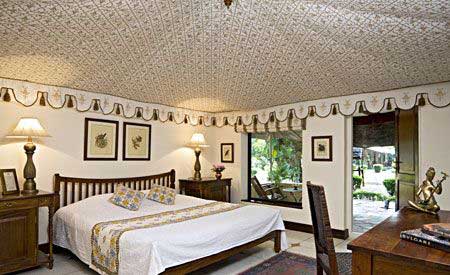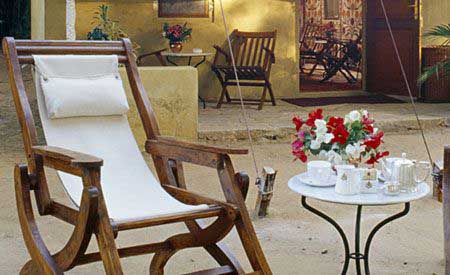 The tents rival the Royals tents of the Mughal era in their opulence and luxury. In keeping with the requirements of modern day travellers, all the tents equipped with contemporary conveniences, are air-conditioned and have plush en-suite marble bathrooms. Each tent has a private sit-out where you can relax, read, engage with the quiet and be with nature. This is the way to live, as we are often told by our guests.

OPEN FROM 15th SEPT. UNTIL MID APRIL
Tent
The 44 dune coloured tents are luxuriously furnished with every comfort. They are tents with a difference- spacious, with carpeted floors, electric lights and heating, each with their own en suite marble bathrooms with showers, hot and cold water, an attached dressing room and a front private porch. The inner fabric used is specially designed and printed with floral motifs in warm earthy colours. The ceiling is of muslin with a pattern printed in gold creating an ambience of gracious living.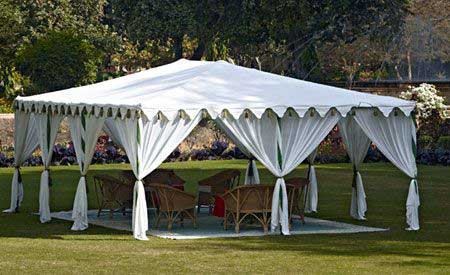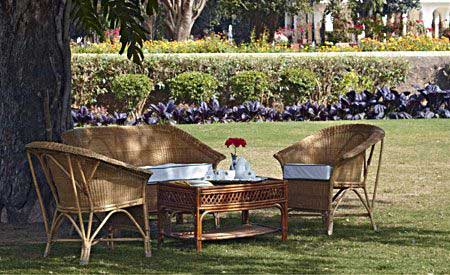 Dining
The dining room of Samode Bagh is located in a large communal tent. A sit down dinner in this tastefully furnished and opulent tent transports on to the days of the luxurious camps set up for the Royalty during the days of the Raj. If you prefer a quiet and intimate dining experience, the poolside offers the perfect spot. Given the environs of the Bagh, dining al fresco is a very popular option and many celebrations are organized under the trees and the stars. Open air barbeques with music, song and dance are also very popular. Fine dining is a hallmark of Samode Bagh. The menu offers a choice of Rajasthani, Indian, Chinese and Continental cuisine. The wine cellar at the Bagh boasts of an extensive selection of Indian wines.
FACILITIES
Al fresco dining at the Bagh is a sensous repast, Receptions up to 350 people can be organised. Evenings are memorable occassions spent in joyous celebrations with traditional rajasthani food, music, song and dance.
Bar / Dining
There is an upstairs terrace overlooking the resort and the surrounding hills, ideal for meeting breaks, a cocktails function or even a small gathering. The poolside ensures seclusion and offers the perfect spot for 'dinner a deux' Special lunches and dinners can be arranged with a live bar-be-que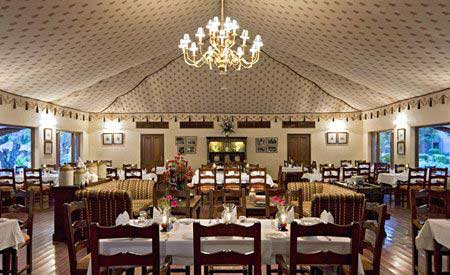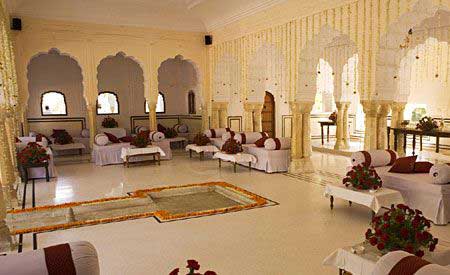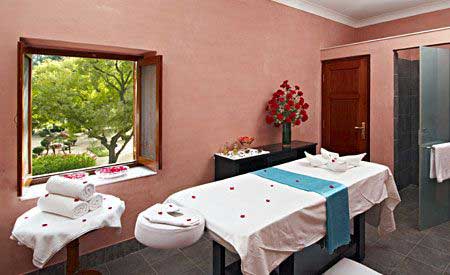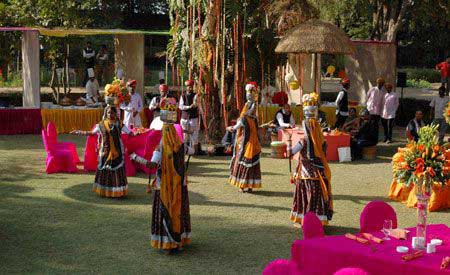 Weddings and Celebrations
The Samode Bagh has been hosting royal weddings and celebration for more than two and a half centuries.Impressive, almost spiritual in its natural beauty, the Samode Bagh is already beautifully decorated by nature's bounty. However, we do embellish it with colourful wedding finery to make the occasion quite unforgettable. The entire retreat, along with the Samode Palace, is often booked wedding. The event is private, personalized and simply lavish in its setting and service. Various functions take on different themes and evenings can also be hosted at the sand dunes not far from the Bagh, with the spectacular sounds of the langas singing in the background. Newly-weds stay on often for a charming honeymoon with the service discreetly arranged for an experience of a lifetime. Samode Bagh also plays host to guests who celebrate Anniversaries, Birthdays and milestone events – all personalized for the occasion.
Packages 2015-2016

Valid from April 01, 2015 to September 30, 2015.

01 Night Package

Single / Double Room : Rs.7,200/- per room per night. + 14% Tax = Rs.8,210/-

Extra Person: Rs.2,100/- per person per night + 14% Tax = Rs.2,395/-

Include: Accommodation, breakfast & taxes.

Valid from October 01, 2015 to March 31, 2016
Single Room: Rs.8,500/- per room per night + 17% Tax = Rs.9,945/-

Double Room: Rs.9,500/- per room per night + 17% Tax = Rs.11,115/-

Extra Person: Rs.2,500/- per person per night + 17% Tax = Rs.2,925/-.

Include: Accommodation, breakfast & taxes.


Click here for Booking Form

Tele : +91-11-41612107, 26823836. Mobile: 9810002772, 9910002772.

Email :- reservations@ashextourism.com