Shikarbadi Hotel
Udaipur Code No- AT-RJ41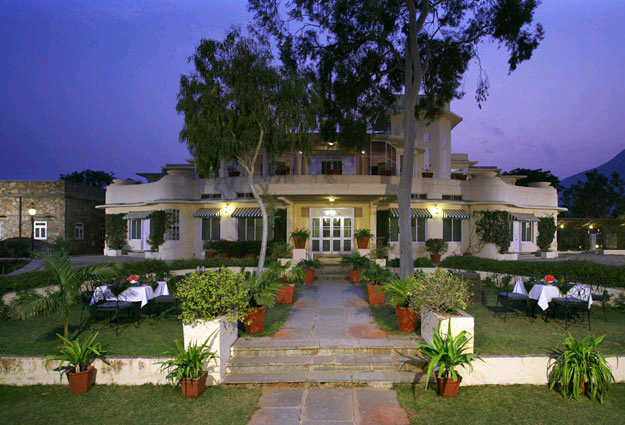 Snuggled up to the Aravalli Hills is Shikarbadi, the old hunting lodge of the Mewar rulers. It is situated approximately 4 Km outside Udaipur in breathtaking countryside. Guests here are frequently amazed by the tranquility and peace of this "Get away from it all" location, despite its close proximity to the city. Along the edge of the lake, this small hotel of 25 rooms (including 3 suites in the main building) has an intimate and romantic atmosphere.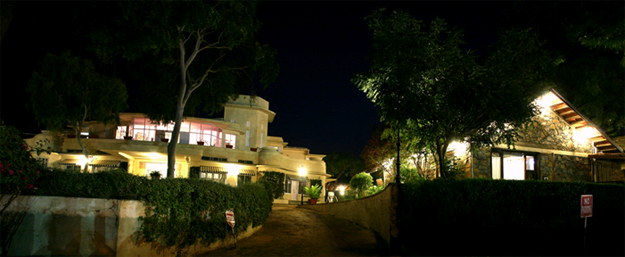 Known for its traditional Mewari cuisine, the hotel is very popular with the locals. This gives you the opportunity to meet the local people and interact with them. Explore the forest on horseback, spot the Antelope, Deer, Neelgai, and Wild Boar found in abundance here, from the old hunting post and return to the comfort of your own tent at sundown. Or live in the rustic luxury of "Risala" , the tented village at Shikarbadi.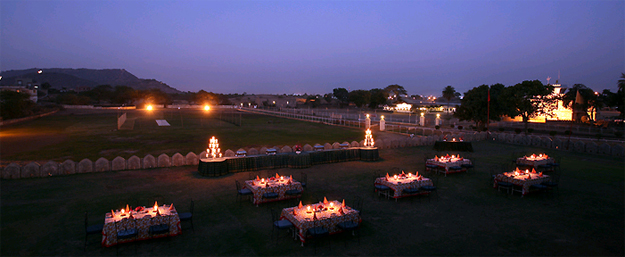 Super- Deluxe tents and an exclusive Open - Air Restaurant, with a view of the wilderness and a distant Sajjangarh Fort lit up under the starlit sky.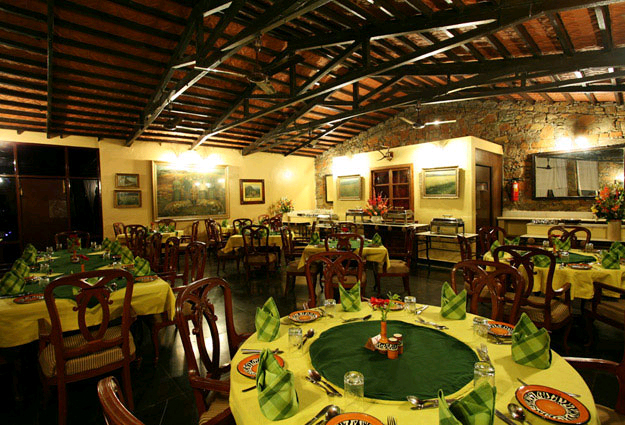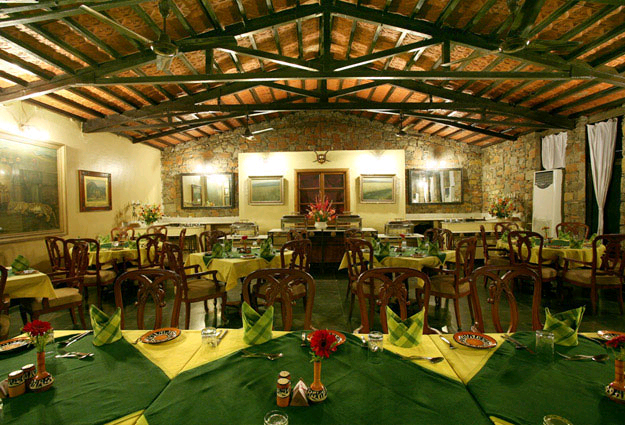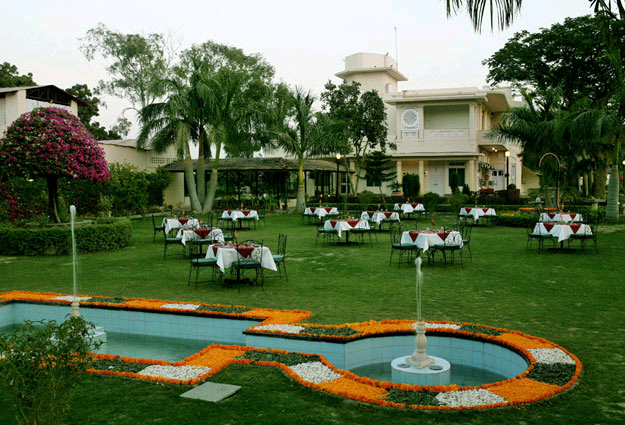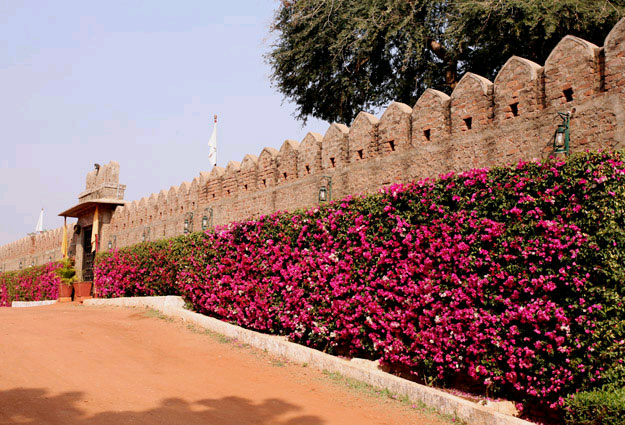 Shikarbadi was the exclusive preserve of the Royal Family of Mewar. Today, you can soak in the sun and enjoy breathtaking views of rolling Aravalli hills, as spotted deer, Neelgai, wild boar, peacocks, and migratory birds make their way to the waterfront. The lake draws them for their daily sustenance, and their feeding time is a delight for the guests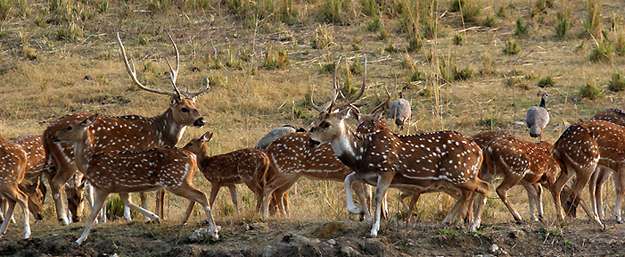 The Mewar Stables are famous worldwide for their celebrated indigenous breed of Marwari horses. Originally bred as battle horses for erstwhile Rajput nobles, the Marwari horse is fiery, proud and intelligent. Today, the Mewar Stables carry offspring from the best bloodlines of the Marwari breed. The Mewar string of horses includes over 50 horses: of the Marwari breed and polo ponies.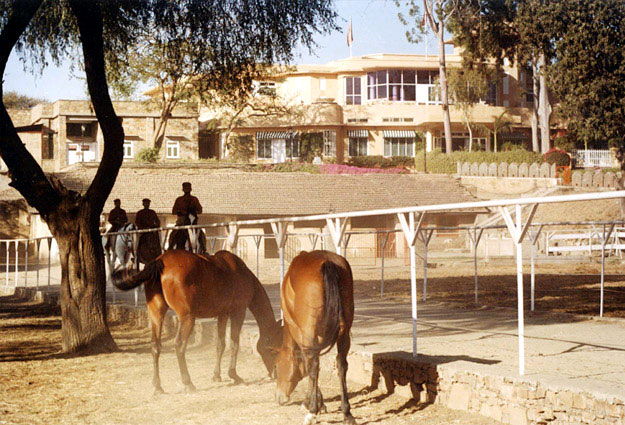 All suites and rooms face the deer park, and have spectacular views of the surrounding sanctuary and hills. The luxurious interiors and beautiful old miniatures of royal hunts transport you to another era. Unique to it, the hotel has a private airstrip, a stud farm breeding some of the best Marwari horses in the country and a cricket ground. Shikarbadi covers an impressive 250 acres.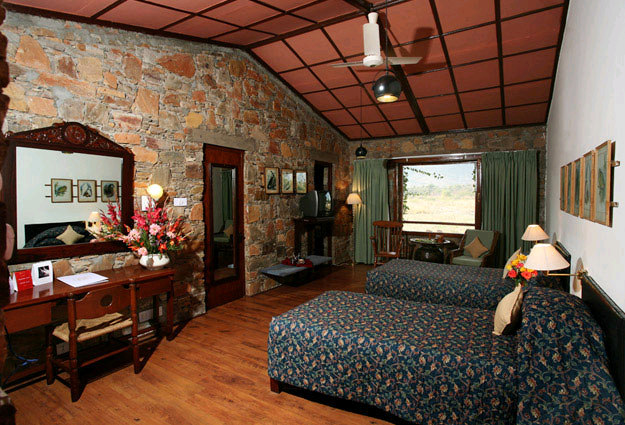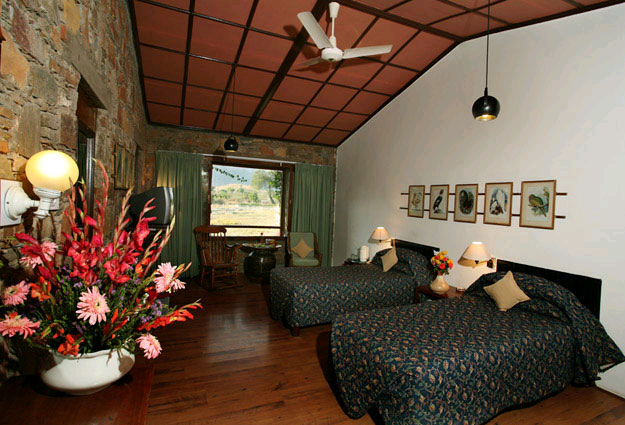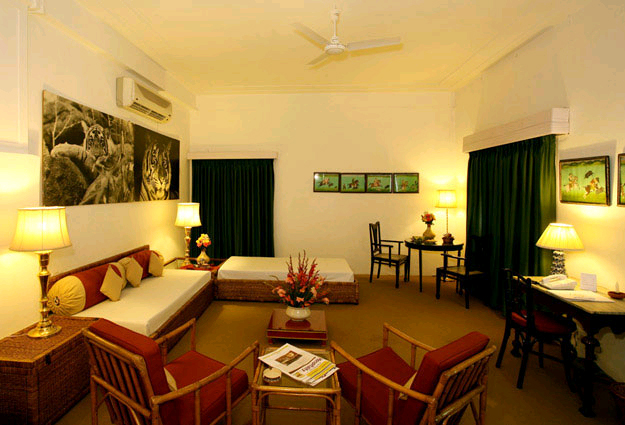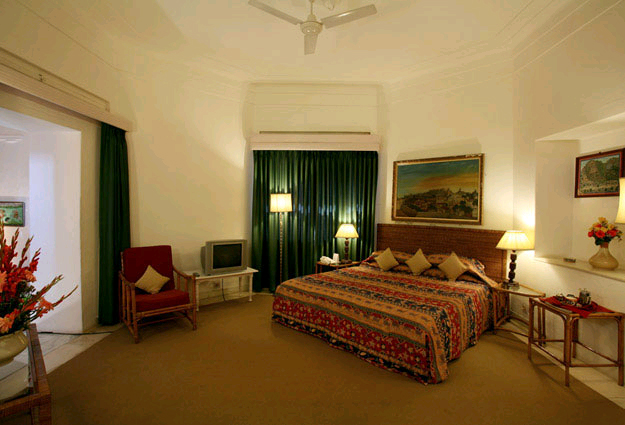 One can also take advantage of this privacy by holding a business conference here. We can accommodate up to 100 of your delegates and offer them peace one requires for work and the leisure activities which are so enjoyable after working hours. An evening spent here is a time never to be forgotten because of the combination of the peace, the fire, the food and the feeling of being so remote from the outside world, and yet only 15 minutes from Udaipur.