Chokhi Dhani Luxury Desert Camp
Jaisalmer, Rajasthan.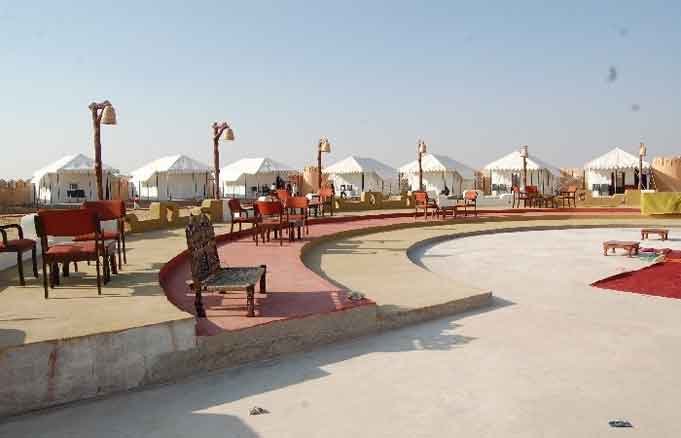 Chokhi Dhani Luxury Desert Camp & Village Fair, Jaisalmer has been the mirror of Rajasthanís rich culture heritage & spirit of this colorful state. The rustic look is pleasantly blended with a village fair theme every evening as an ongoing celebration of the heritage of Rajasthan. The Desert Camp has luxury water proof tents with its spacious verandah, bedroom & bathroom.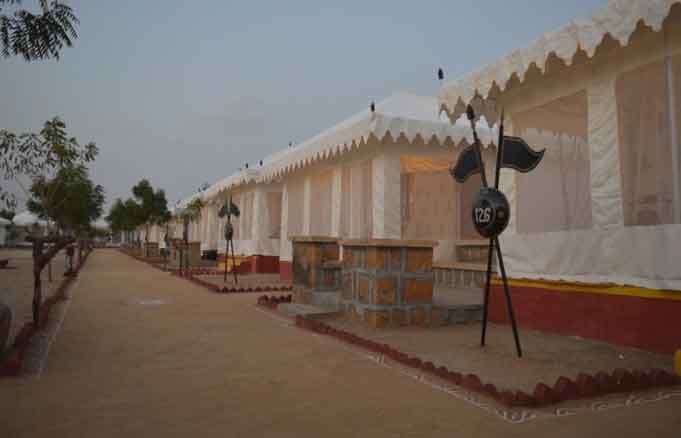 An Overview Chokhi Dhani at Jaisalmer is an ideal place for a perfect vacation. It has multiple facilities fulfilling all the needs of its esteemed guests, especially those that are needed to make a guests' stay, a memory. Its quest for continuous improvement in terms of quality services & standards assures the guests that their comfort is in right hands. Chokhi Dhani Luxury desert camp, literally meaning the "Fine Hamlet", is an ethnic village theme based luxury desert camp - the only one of its kind in the country.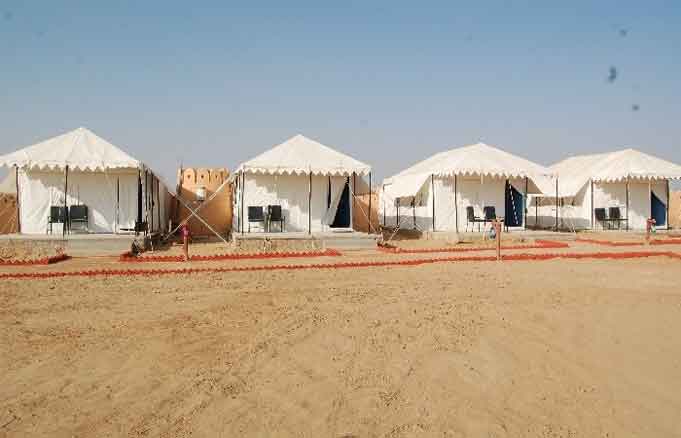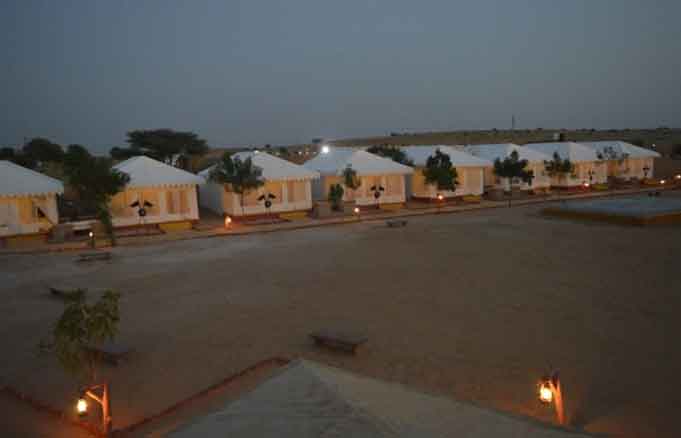 Accommodation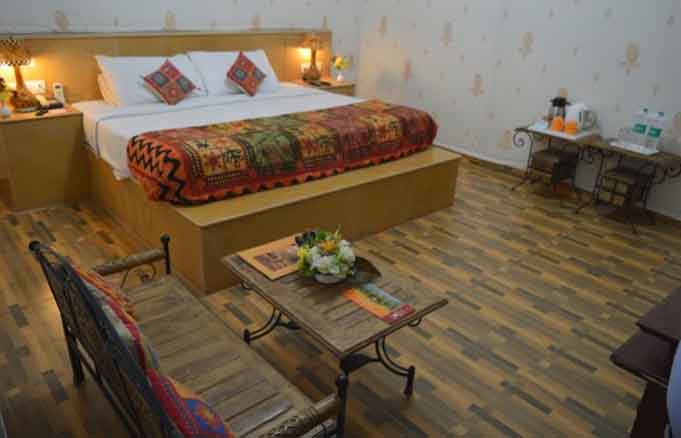 The Camp We offer an extraordinary combination of authentic Rajasthani desert experience and stay in luxurious tented accommodations for your ultimate Indian Thar Desert. All our Swiss tents are spacious, luxurious, with attached western bathrooms, running cold/hot water and all modern amenities.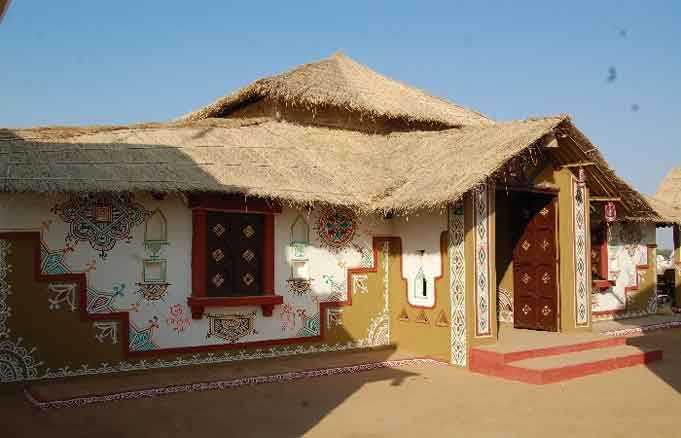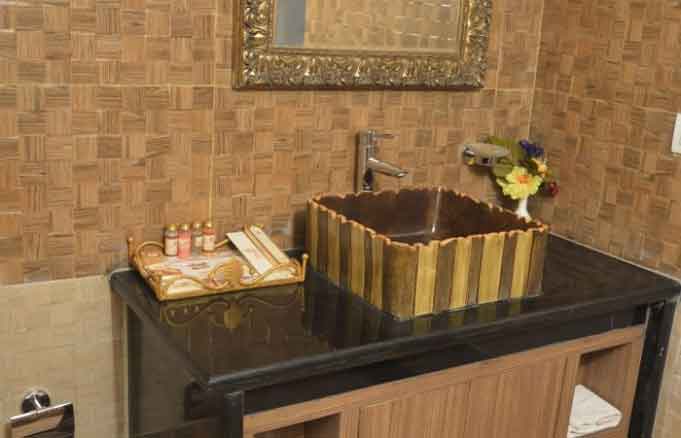 way from the hustle of city life, enjoy peaceful and indulgent days and nights at our large canvas Swiss tents. Experience an excellent outdoor dining with soulful food and wine (we have other choices available) under a starry night sky.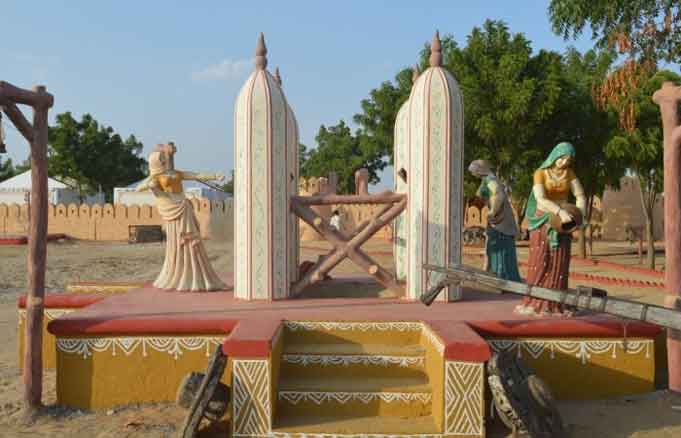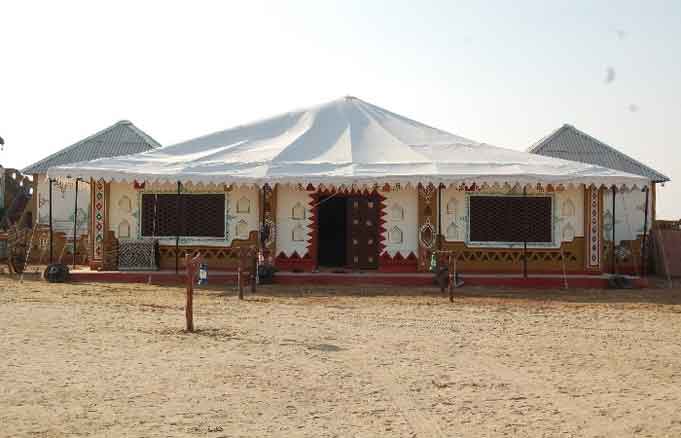 Dining
Bindola - The multi-cuisine restaurant aesthetically treating your taste buds and also your mind with the right kind of decor.
Thar Have the pleasure of eating delicious food in the premises of a courtyard is what Thar has to offer. Evening cultural program with a camp fire is held in open ambience where guests are served dinner in fine dining setup.
The Village Dining Hall - Sangri The village dining hall - Sangri is renowned for the mouth watering and typical Rajasthani food, served to you on a leaf platter in the tradition of Manuhaar.
Entertainment Live dance and enthralling performances all through the evenings is one of the major attractions at Chokhi Dhani Desert Camp Jaisalmer. These Live shows capture the interest and made you spellbound.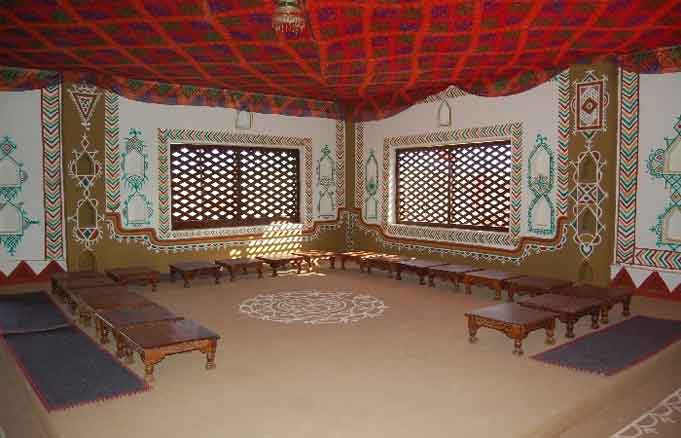 Folk Dance And Music Show - Chaupal Nach Gan Re
There are many folk dances in Rajasthan and all are performed here on different occasions. Like Ghoomer, Potter Dance, Kalbeliya - the Snake Dance, Bhopa-Bhopi Dance and more.
Kalbeliya dance of Rajasthan is famous all over the world for its high beat passionate music and fascinating all-round fast body movements. Traditional snake charmers, the folk dancers sway to the lilt of the "Been" and beat of the drum. Their graceful and sinuous dance movements captivate all visitors.
In Bhopa-Bhopi dance artiste tells some old folk stories of Indian Folk God or king in sort of song and they dance on it.
Ghoomer is the magical dance performance of Rajasthan which makes the foot tap to the tune of desert. In Potter Dance artiste dances with 7 to 11 pots on her head or in some shows they dance with taking lighted pot on their heads.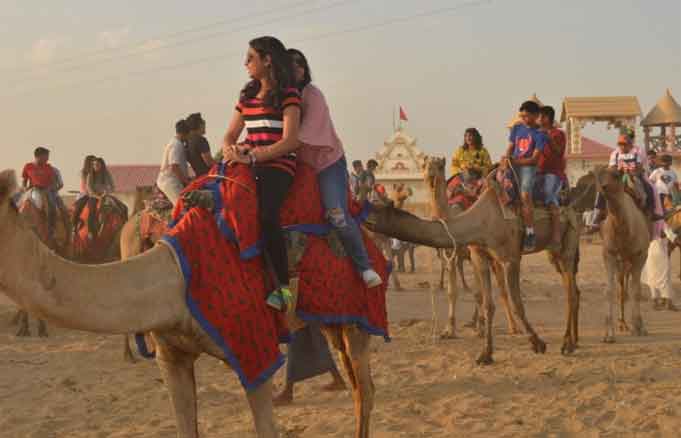 Acrobatics On A Bamboo- Nat Ro Kartab
See this gutsy feat live. The brave artiste balances himself on a bamboo without the protection of a safety net beneath.
The Puppet Show - Kathputli Ro Nach
The colorful Puppet Show transports you into the world of valiant Kings, beautiful princesses and all powerful magicians. The puppeteer makes episodes and scenes from their lives come alive to give you a glimpse of their lifestyle.
The Magic Show - Jadu Ro Khel
The magician performs his entrancing show with some hand tricks and hypnotism and puzzles your mind.