Fateh Bagh
Ranakpur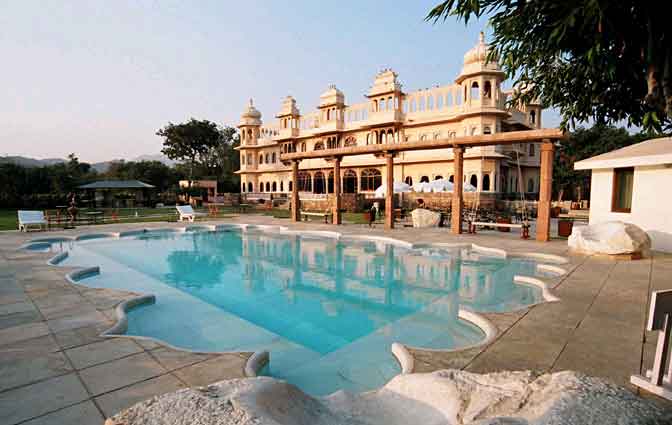 Ranakpur, a town named after Rana Kumbha is renowned for some marvellously carved Jain temples in marble stone. Ranakpur is amongst the five holiest places of the Jain community and exceptional in beauty. These temples were constructed in 1439. The main Chaumukha temple (Four-Faced Temple) is dedicated to Adinath, the first tirthankar. The total number of columns in one of the Ranakpur temples is 1,444 each intricately carved and no two columns are alike. Ranakpur is situated at a distance of 90 kms from Udaipur, 190 kms from Jodhpur and 50 kms from Kumbhalgarh
90 km from Udaipur and two centuries back in time stands the proud Fateh Bagh. The arresting architecture, period furniture and ethnic décor recall a gentler, more romantic time. Each room seems to have staged a story now lost in the wraps of time...
The imposing square shaped, beige walls and majestic arches, intricately carved pillars and pavilions, beautiful domes and the wonderful fountain in the foreground are all far removed from the 'functional minimalism' that is worshipped as design today. The palace and its hospitality are recreated history.
There is much to occupy you with in the present: a swim at the pool, a walk into the orchards, a visit to the famous Jain and Surya temples, exploring Ranakpur, a town outwardly stranded in medieval times. Fateh Bagh is probably India's first attempt at 'relocating a fallen palace', faithfully preserving the rich Rajput architecture. Rawla Koshilav that flourished as a palace on the foothills of Aravallis near Jodhpur in 1802 became a neglected piece of heritage in the 20th century. In 2002, around 65,000 pieces of the crumbling palace were transported to a scenic spot in Ranakpur, amidst the orchards and on the banks of a rain fed river, to create Fateh Bagh!.
Regal Dining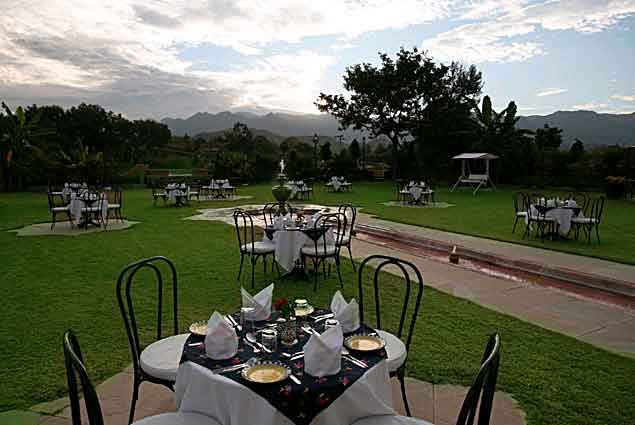 The Restaurant Air Conditioned - Multi-cuisine restaurant,beside the garden,serving sumptuous lunches and leisurely dinners as you spend time discovering the timeless serenity of Ranakpur. Timings: 7 am to 10.30 pm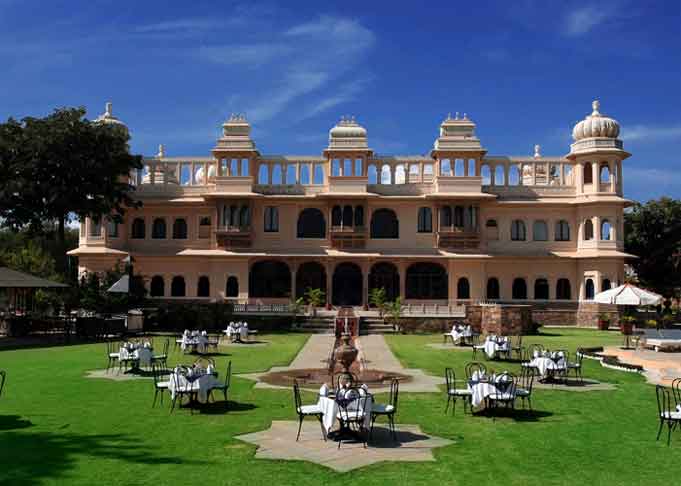 The Bar Adding spirits to the tranquil resort; guests are offered drinks and cocktails of their choice with snacks and barbecue, served with the distinctive warmth of old-world grace. Timings: 11.00 am to 10.30 pm.
Panghat – The Spa @ Fateh Bagh A unique example of preservation of the Rajput architecture, Fateh Bagh was created by carefully relocating 65,000 pieces of a crumbling palace. Call it madness. Or call it undying love. If you've been in love, you will feel it embracing you here. If not, this is where you will discover it. In the carefully curved domes and the endless pavilions telling stories of love. In the flourishing orchards and the gurgling river that runs along. And at Panghat – the luxurious Spa and Salon at Fateh Bagh.
In association with TATTVA SPA, the successful chain of spas, Panghat excels in offering you the most pampering skin therapies and treatments. The well trained staff specializes in giving you authentic Ayurvedic and Royal therapies with rich products to suit your skin. So, lose yourself in the exquisite therapy rooms (2) and the wet area equipped with Steam, Sauna, Jacuzzi and a cold water pool as you rediscover romance. With nature and yourself!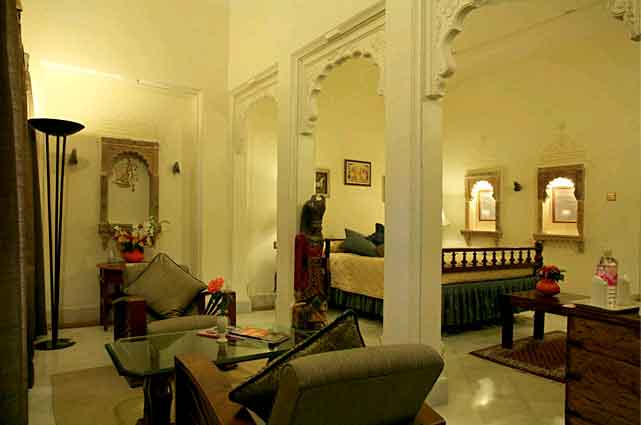 02 Nights Package -Valid From 01st Oct, 2014 to 31st Mar, 2015.

Deluxe Room: Rs.14999/- per couple.
Special Rate: Rs.14430/- per couple.


Includes: Accommodation on a double occupancy basis for 2 nights & 3 days, Breakfast and bed tea Lunch / Dinner (TDH) Inclusive of all applicable taxes, Regal Visits. Additional package features.Special room amenities, Special surprises at evening turndown, Happy hours at our select F&B outlets (20% off on F&B), 20% off on Spa usage at Panghat SPA & Salon for guests of Fateh Bagh. 20% off on laundry S Exciting activities for children, Complimentary use of Wi-Fi, Traditional welcome and a welcome drink, Package extendable on pro-rata basis, Early check-in and late check-out subject to availability.
Click here for Booking Form

Tele : +91-11-41612107, 26823836. Mobile: 9810002772, 9910002772.
Email :- reservations@ashextourism.com