Hotel Suryaa Villa
A Heritage Home in JAIPUR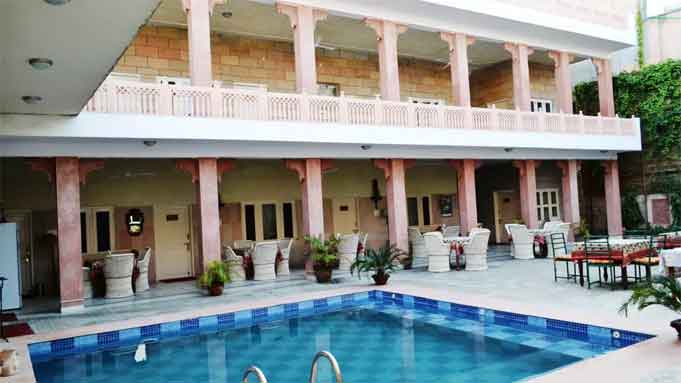 Hotel Suryaa Villa Conveniently located in the Jaipur City Centre, Hotel Suryaa Villa, Jaipur, is bordered by numerous historic attractions which are a resplendent reminder of the royal heritage that respired within the walls of the Pink City. The Hotel is amongst the finest heritage hotels in Jaipur which have opened their doors to render the precise sense of redefined luxury to guests.
Embroidered with rich Rajasthani architecture and design, the hotel, besides serving as a soothing oasis with a refreshing pool overlooking lush courtyards, is committed to preserving Rajasthani traditions for the coming generations to see. Each wall at the hotel is testimony to our commitment and love for the tradition of the land.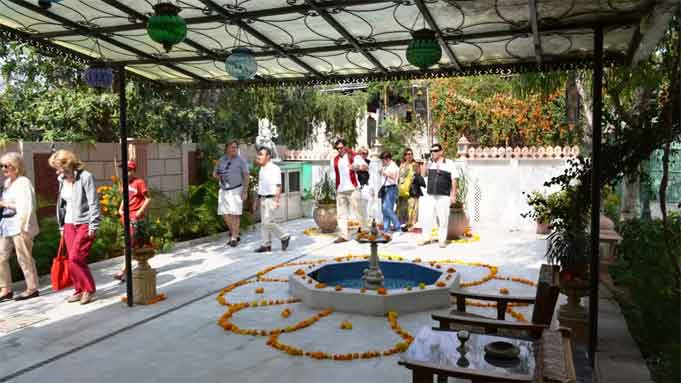 Hotel Suryaa Villa, earlier an abode of the Peelwa family, is outspread on a span area of 50,000 sq. ft. An amalgamation of extraordinary hospitality, delicious food and impeccable service with traditional Rajput hospitality perfected over generations, only to offer our guests the true essence of royal life.
The hotel offers spaciously appointed and elegantly furnished rooms outfitted with modern amenities to suit the needs of today's traveler. We have nurtured this hotel with a blend of all those ingredients that we believe are essential to providing a comfortable nest for guests looking to stay at Heritage hotels in Jaipur.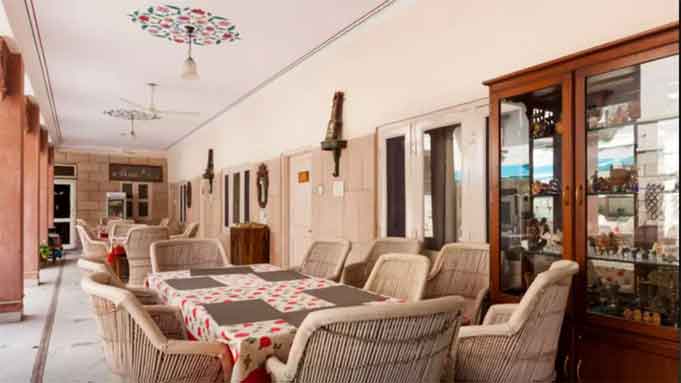 Home Stay A marble fountain, lush garden with a sit-out arrangement or a lounge area with a swimming pool is what you might see once you open the window of your room. The mixture of culture, comfort and luxury with home like hospitality is what makes the home stay experience in Suryaa Villa a memorable one. So come and take pleasure in the services wrapped in traditional hospitality at Suryaa Villa. It will be an experience that you would cherish for the rest of your life.
Suryapratap and his wife Suman, with their rich Rajput family heritage and many years of experience in the hospitality industry like interacting with guests and are always willing to talk about their family background, culture, history, heritage of Jaipur and various issues in modern India. Surya Pratap, a sports enthusiast and Suman with her interests in interior decoration, gardening and cooking are interesting people who like to share their evening chats with their guests over a cup of coffee.
Distance from Airport 9 kms, Railway station : 03km Bus stand : 2.5 km
Types of Accommodation
Suryaa Villa offers you a wide variety of accommodation ranging from deluxe to super deluxe rooms that will suite every budget. - However, our main goal is to create an atmosphere that allows the guest to feel, "Truly At Home - Away from Home." The marble floor, colorful linen with traditional prints, wrought iron bed and furniture gives an ethnic yet contemporary feel to the rooms. A marble fountain, lush garden with a sit-out arrangement or a lounge area with a swimming pool is what you might see once you open the window of your room.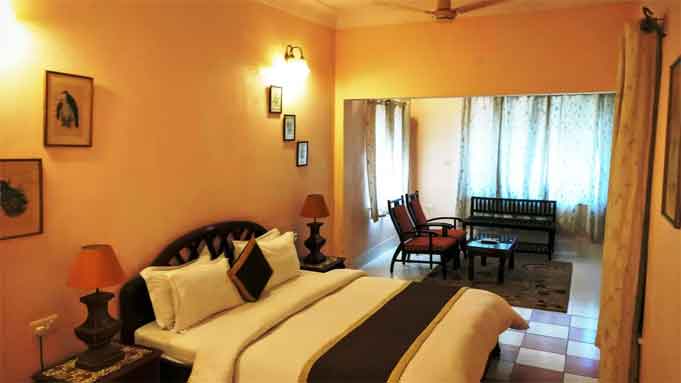 Room Amenities • Attached European style bathrooms • Direct cable television • 24 Hrs running hot and cold water • Direct dial telephone • Study desks • Room service • Private Mini-bar .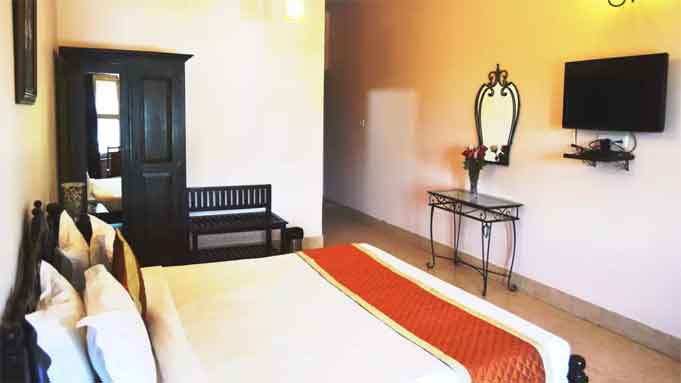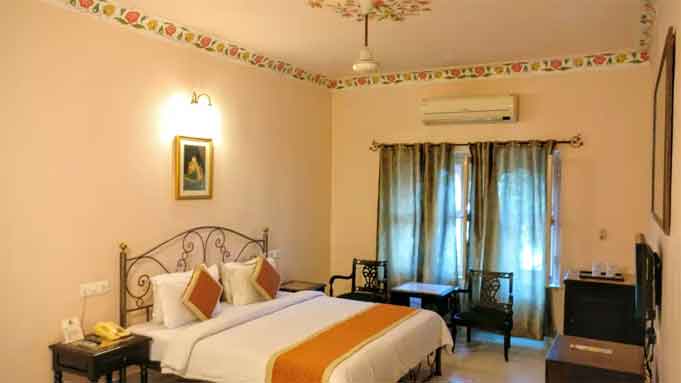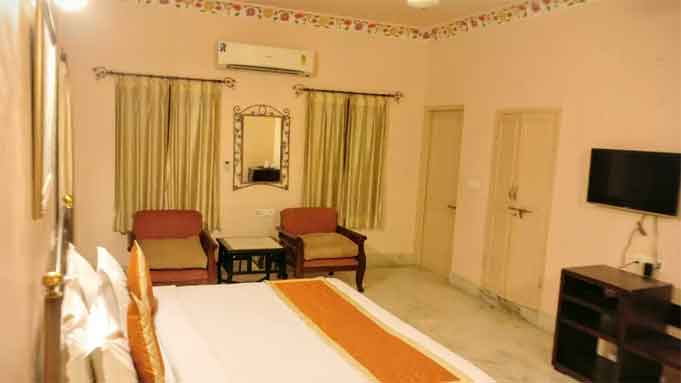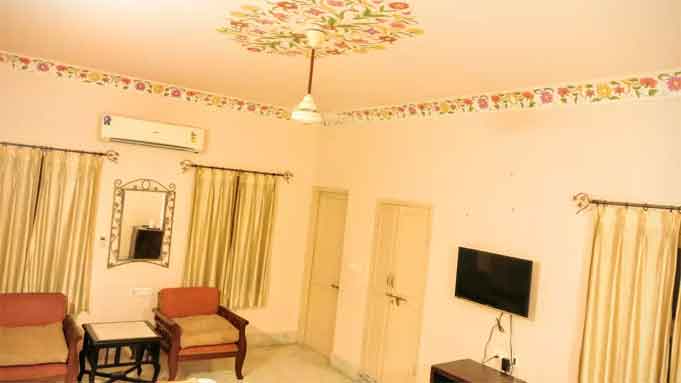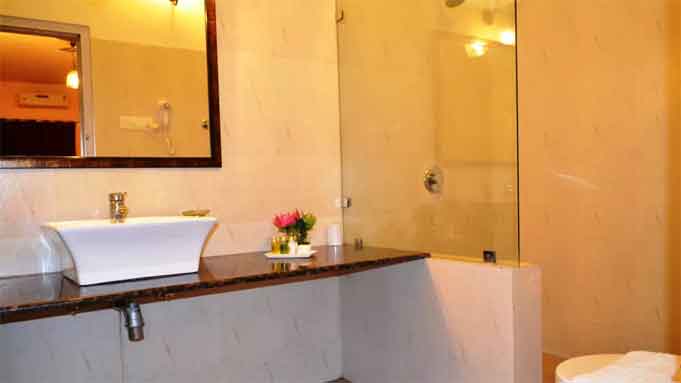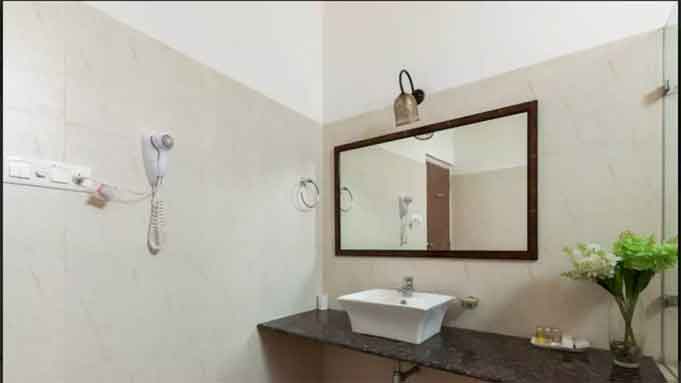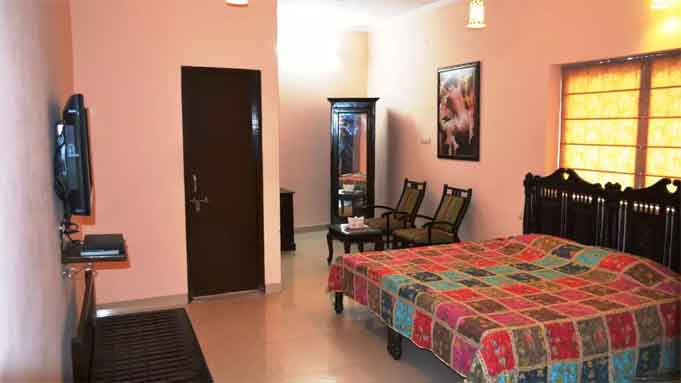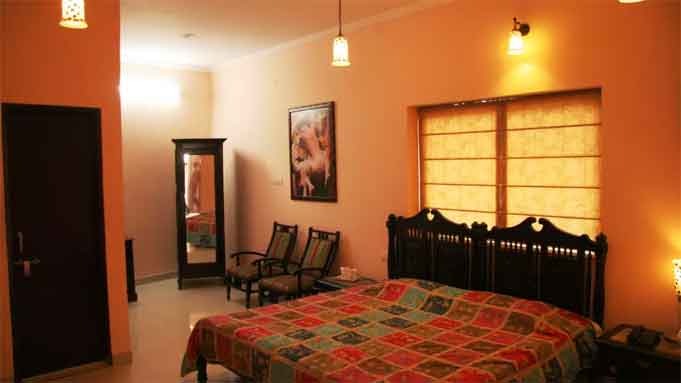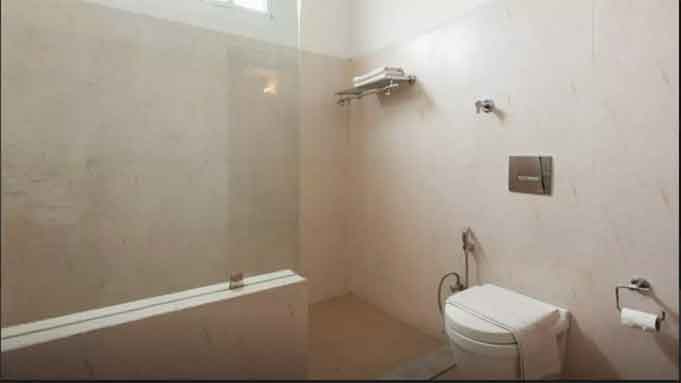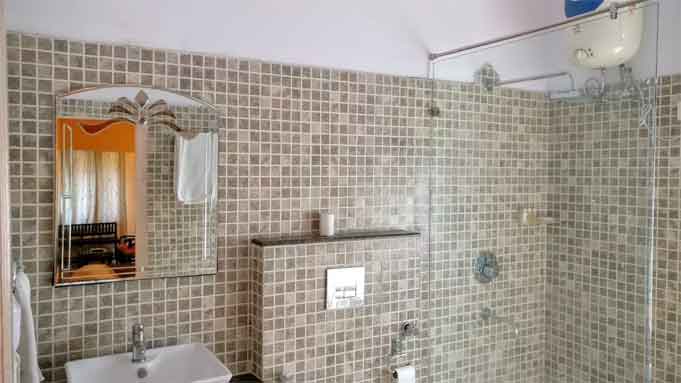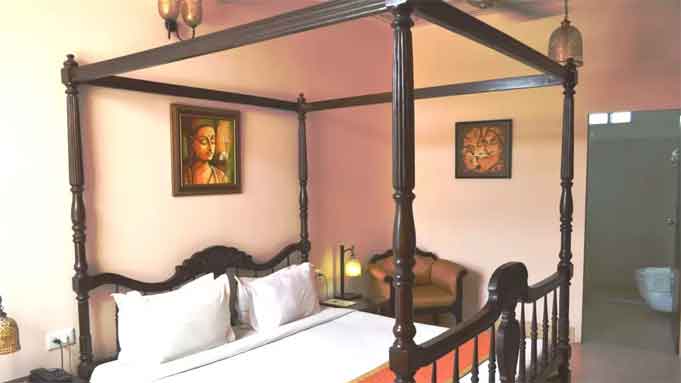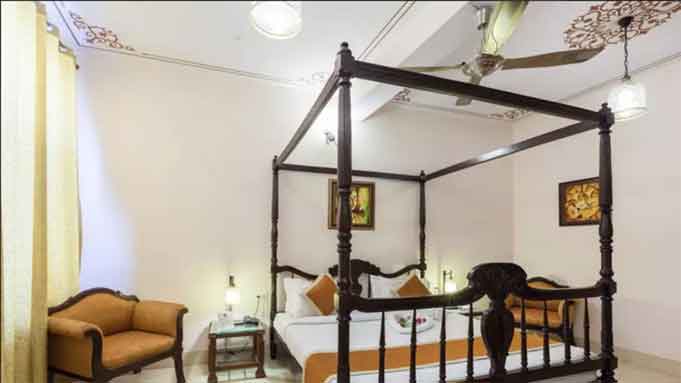 Facilities and Services Rooms over Looking the Garden. Swimming Pool. Restaurant (Over Looking the Pool). Lush Green Garden. Doctor on Call. Car Rental Jaipur. Laundry Facility. Internet Facility.
For an authentic taste of multi cuisine dishes in Jaipur, enriched with flavours and textures, let us take you on an exceptional food voyage at Rasoda Pool View Restaurant at Hotel Suryaa Villa, Jaipur. Take your taste buds on a culinary excursion and let the gourmet in you indulge in remarkably delicious dishes blended with a local flavour.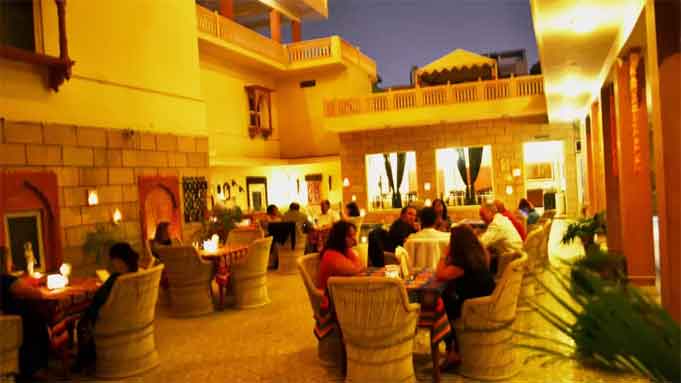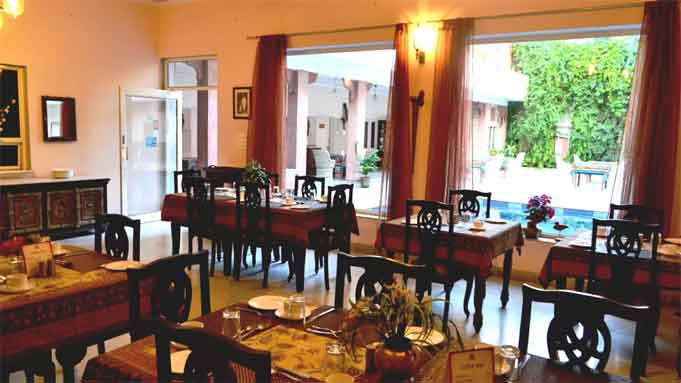 To make your dining experience more memorable, the restaurant has an option of pool side al fresco, making the place a perfect destination to unwind.
Opt from an array of Indian and Continental dishes in breakfast or order your meals from the day's menu prepared by our traditional chefs. Discover mouth-watering dishes ranging from North Indian fare to Kebab's, Tikka's to sumptuous delicacies from Rajasthan.
We also organize buffet meals on special occasions as well as for large groups. However, on a regular basis, guests are encouraged to take their own choices from our wide range of a la carte dishes. The outlet organizes puppet show and Rajasthani cultural folk dance for guests on request..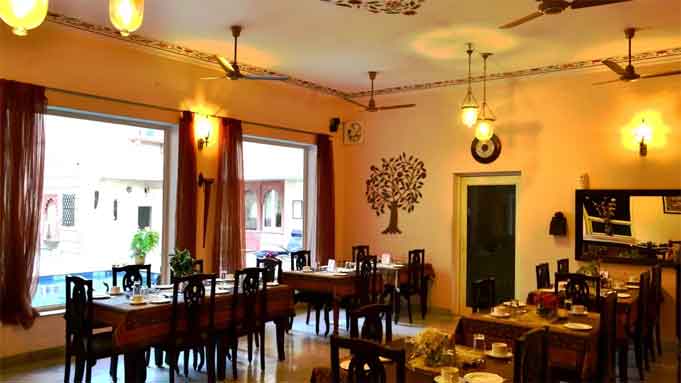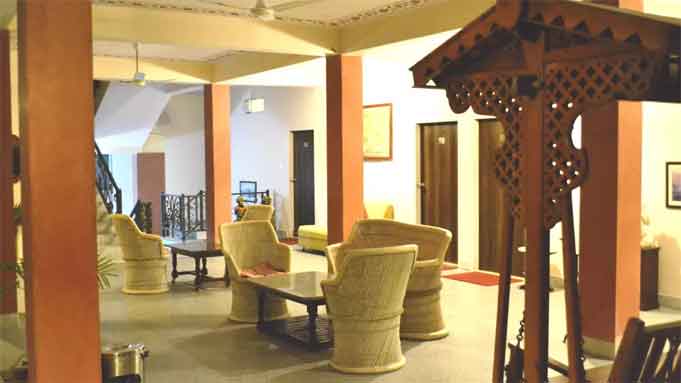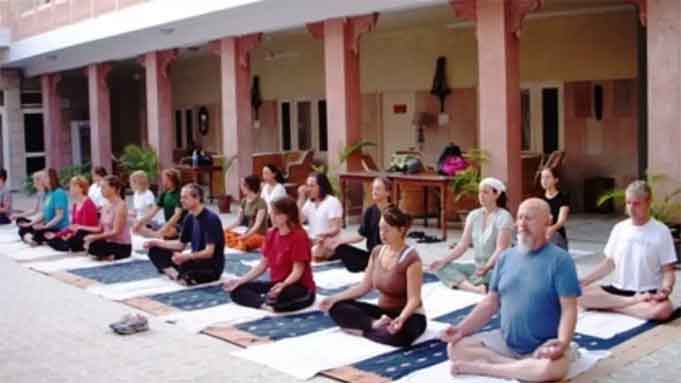 Click here for Booking Form
Tele : +91 9810002772, 9910002772.
Email :- urgent.reservation@ashextourism.com