Hotel Padmini
Chittorgarh, Code No- AT-RJ 60

The pride and glory of Rajasthan, Chittor echoes with the tales of romance and valor unique to the Rajput Tradition. Hotel padmini is a fully functional modern hotel in the heart of the city, with convenient approach to main tourist attractions of Chittorgarh(Chittor). There are 20 Air conditioned Double rooms, 30 non AC rooms all elegant comfortable and with modern amenities and telephones. The in-house restaurant features Indian, Chinese, Continental and the "Traditional Rajasthani Cuisines". At Padmini we have Conference Hall which is fully equipped with audio visual facilities. While you are there, you can also enjoy horse back excursions into the countryside to view the abundant wildlife found in the region. Meet the local tribals "Banjaras & Bhills", take part in their daily rituals and dance and enjoy yourself in their musical traditions.

Hotel padmini River View (A Unique pretty in the heart of Chittorgarh) provides the best accommodation in Chittorgarh. Get a taste of royal hospitality.
The hotel padmini gives the historic looks and discretely blends with all modern amenities and facilities.The 25 ft. high lobby with beautiful interiors, the hotel has a landscape of 20 acres. only 90 minutes drive to Udaipur airport, an two hours to udaipur as located on jaipur udaipur express highway. hotel padmini has Jharokha Restaurant. All the rooms at hotel are equipped with all modern facilities and amenities.
Rooms & Suits

We're proud to offer the best accommodations in the city with a host of comforts and services in settings that reflect the spirit of Rajasthan and its royalty. All 45 rooms & suits are aesthetically decorated in caramel and beige huesand furnished to an exceptionally high degree of modern comfort and sophistication. Light, space and clean lines are the bywords here. All the rooms are air-conditioned and are fitted with the latest eco friendly machines, overhead fans, hairdryers, electronic safes, TV and telephones. All rooms come with modern attached bathrooms, which have separate showers. Bathrobes are placed in all bathrooms. Plenty of piping hot water is provided by central and solar water heating systems. Hot water bottles can be provided on particularly cold nights.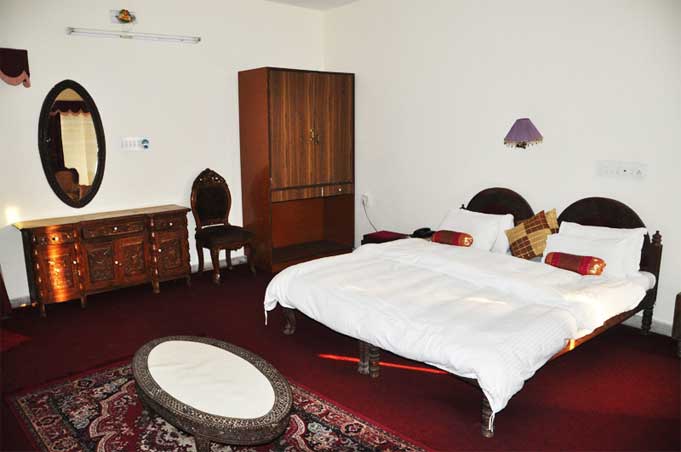 Room Features King size & Queen size bed Luxurious 100% cotton linens Television with cable access Air conditioning with personal temperature control Doctor on call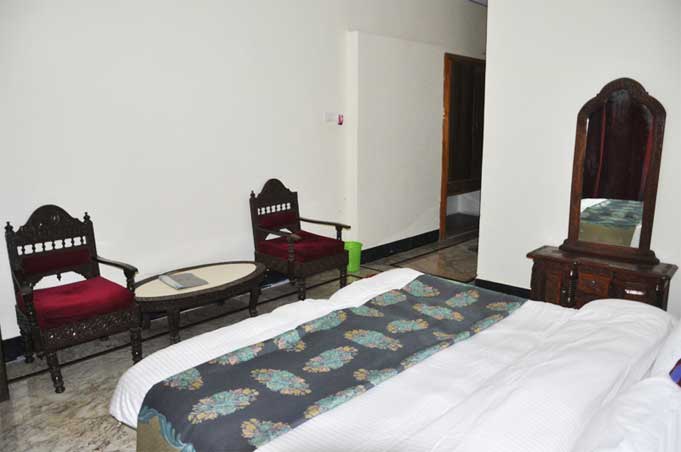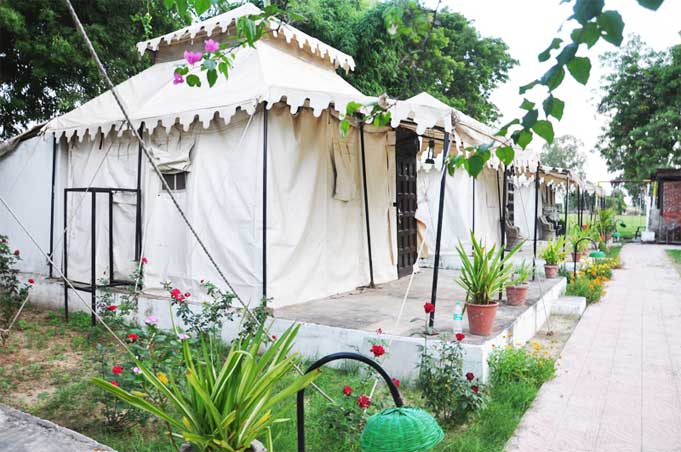 Corporate Events
Hotel Padmini has dynamic meeting space for modern meeting and conference needs. Our meeting venues are high-tech, high-energy rooms comfortably designed for the long hours that delegates put in. No matter what your agenda, Hotel Padmini, will complement it with the appropriate space, staff and service. And when the day's work is done, we offer a sophisticated blend of options to entertain and recharge your group.
Weddings
Weddings are the most auspicious and arguably the most awaited moment in life. At Hotel Padmini, we believe there's nothing more important than bringing people together in an unforgettable fashion for your wedding or commitment ceremony. Our professional staff will take care of every detail imaginable – from flowers to music to everything in between – and make your day a dream come true. Whether it's a small, intimate gathering or a lavish affair, you'll feel more than welcome with our stunning facilities and idyllic settings.
Hotel Padmini is one of those rare venues in the city that is known for its elegance. A beautiful and lush lawn awaits you that can host weddings and parties for up to 2500 people. Weddings at The Manor have an aura reminiscent of the most royal of the weddings.
Victory Tower : The imposing tower with nine storeys, covered with exquisite sculpture of Hindu deities and the great epics.
Kirti Stambh : The seven story tower built in the 12th century A.D. The tower is dedicated to Adinath Ji, the first of the Jain Tirthankars.
Rana Kumbha Palace : The ruined edifice of great historical and architectural interest, being the most massive monument in the fort of Chittor.
Shrinagar Chauri : Jain temple was built in 1448 A.D. in the ruling period of Rana Kumbha
Menal : 95 Kms. on the Bundi-Chittor raod amid the natural beauty is Menal, famous for its ancient Shiva Temple, picturesque, water falls and dense forest.
Shiva Temple : This temple was built in 12th century. This is one of the best carved temple of the medieval period located on the bank of Mahananda River.
Nav Torana Temple : 35 Kms. from the Chittorgarh, 11th century temple at Khor famous for its unique & huge statue of Lord Vishnu in the form of a wild boar called "VARAH".
Bundi : 160 kms. from the Chittorgarh is a tiny picturesque town, Bundi. One of the unexplored cities with a rich historical wealth.
Taragarh Fort : Built in 1354 A.D., the fort is one of the most impressive forts of Rajasthan.
Chitrashala : A fascinating pavilion and a gallery of miniature murals embellish the palace.
Click here for Booking Form

Tele : +91 9810002772, 9910002772.
Email :- reservations@ashextourism.com