Hotel Aashish
Jaipur, Code No- AT-RJ 65
Hotel Aashish, one of the famous three star hotels in Jaipur is popular for its heritage services and time-honored standards.Hotel Ashish is one of the Best Hotels & Popular Budget Hotels in Jaipur, Providing Good Services, Best tariffs in Jaipur Ashish Hotel.Hotel Aashish is Also a best Business Hotels in Jaipur. The Top budget Hotels in Jaipur. In this 3 star hotel, the sky-scraping standard of services begins with a tasty seasonal drink, and continues with sumptuously prearranged accommodations that has all contemporary facilities & amenities with a cordial waiter to care of all your needs throughout your stay.
Up keeping the traditions and heritage with affinity, flying high the cultural flag of India with special reference to Rajasthan, we are known for traditional values and heritage services making the guest feel & enjoy the syrup of love, affection & the recipes of Rajasthan. It is for this that ' Hotel Aashish ' has a standing for services, devotion, dedication and etiquette. Keeping alive the priorities of the guest on visit, we relinquish our own comfort & dedicate ourselves to ensure Royal hearty welcome to the guest thus giving them a touch of love, affinity and pride. Welcoming the guest with a seasonal drink, we ensure a luxuriously appointed room for his rest with all the modern amenities/ facilities, with a waiter / Room boy in attendance all the time.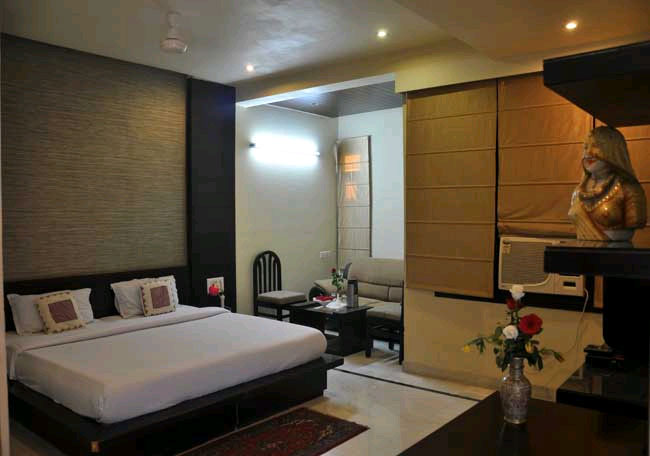 Meeting & helping the guest with the purpose of his visit we help in package tours/ conducted trips/ sight seeing etc in the most comfortable transport. The sapid delicacies of our Air conditioned restaurant ' Vrindavan ' ensures his mental tie up full of vigour. After day tiring work/ trip the guest on arrival is again given a fresh welcome to help him in recovering the energy and overcoming his fatigue. The joy and personal touch experienced by one and all, especially the guest from abroad, bears testimony to our claim, the moment they feel pride in being the member of Aashish family & refer us to their fellow friends also.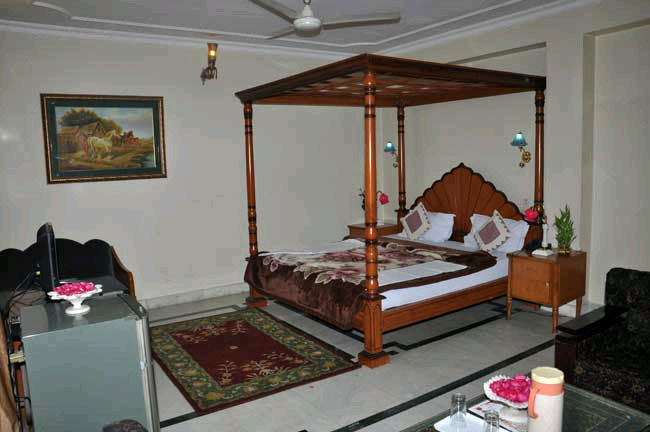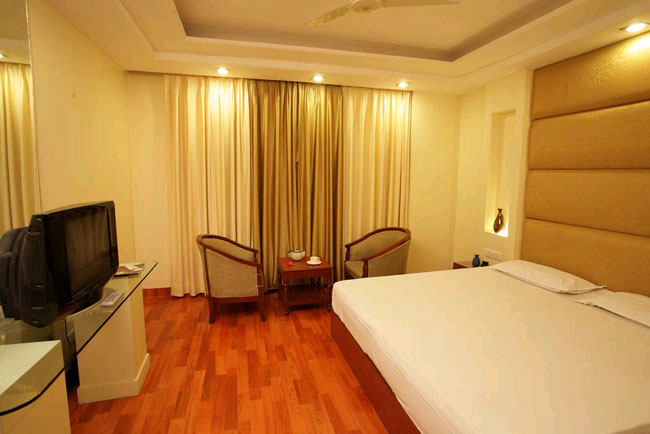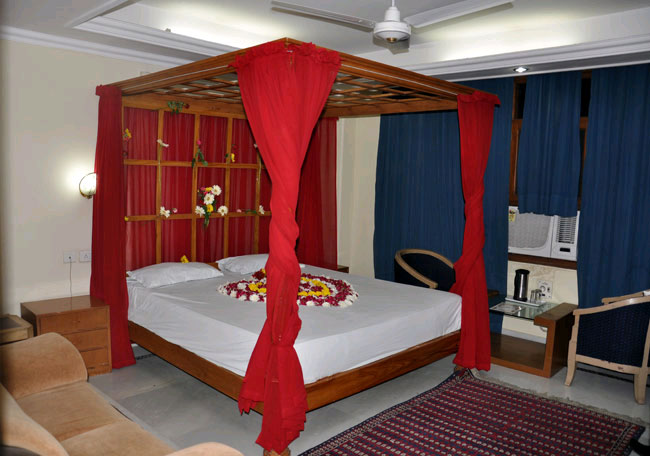 Well Decorated Rooms With Modern Amenities Fully AC RANG MAHAL BAR & VEGETARIAN Restaurant Lift, Channel Music,EPABX with STD Facility Round The Clock Room Service, Multi Cuisines. Laundry Service. Colour TV/LCD In Rooms with Cable Connection Doctor on Call Refrigerators in all Rooms Running Hot & Cold Water Folk Dance & Puppet Shows on request(only for Groups) All Rooms have Cross Ventilation.
Facilities - Rang Mahal
Spacious, Air conditioned Hall equipped with audio visual & over head projector facilities, is planned and designed to suit occasions of celebrations, Wedding & parties, club/ board meetings and executive conferences etc. Accommodating 100-130 persons. All in One, under one roof, blends you with gaiety and happiness.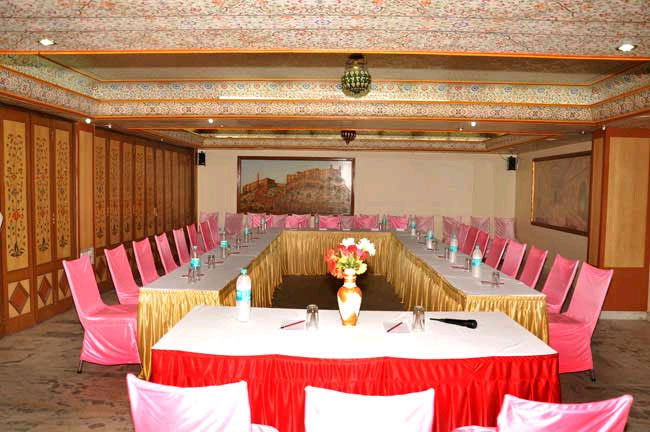 Vrindavan
The VRINDAVAN offers wide range of international cuisine to suit the most discerning of palates. From Indian to Chinese to Continental cuisine prepared by master chef. raditionally decor in Krishna Sheilly reflecting cultural heritage of Jaipur blend with modern amenities, fully air-conditioned restaurant.
Rooms
Built in the most modern style of architecture, AASHISH HOTEL has well appointed rooms, fully furnished, elegantly maintained to make you feel and be a Maharaja. The elegant yet homely interiors give the rooms an edge. The sheer pleasure of living in one of their rooms must not be missed.
Mahal
The MAHAL Offers the Visitor an unparalleled taste of Rajasthani Hospitality & dine with Royalty.
The beautiful & colourful frescos on the wall and the traditional artifacts that adorn the interiors are a welcome treat to the visitor and further adds to the pleasant experience of dining in the MAHAL
Tariff 2015
Business Executive
-
Rs. 3500/-
Royal Executive
Rs. 2000/-
Rs. 2500/-
Suite
-
-
Extra Person/Bed @ Rs.500/-
12.00 Noon Check Out