Raj Niwas Palace
Dholpur, Rajasthan.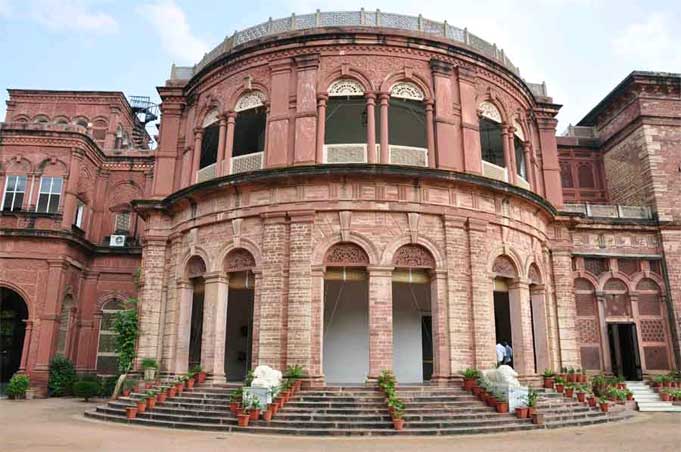 Welcome to this spectacular edifice of Raj Niwas Palace, Dholpur, known for its Red colour Sandstone rather than precious stones. With vibrant history and a rich heritage, the Dholpur Palace today beckons the rulers of the time, to a mesmerizing journey back in time. Dholpur Palace is one of the most beautiful and well preserved heritage hotels in Rajasthan.
It is more lustrous than it ever was, having been refurbished extravagantly by the owner. Its simple exterior of unclad brick leaves you unprepared for the sheer opulence of the interiors. The Raj Niwas Palace is one of a kind- a unique example of the Indian fascination for European, and especially Dutch ceramics.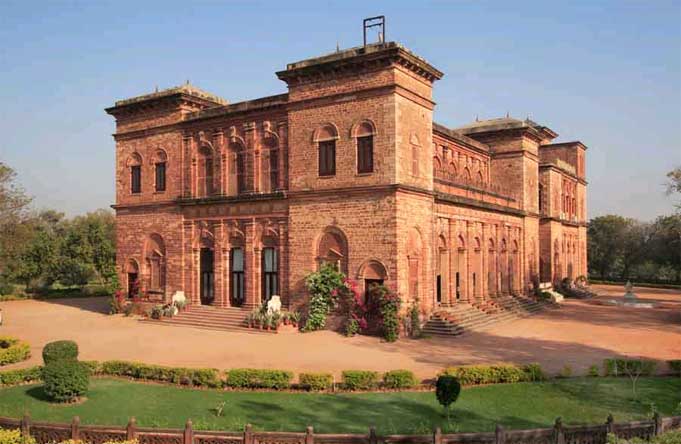 Dholpur lies at the eastern edge of Rajasthan on the border with UP and Madhya Pradesh. Raj Niwas Palace is a weekend getaway from Delhi and is 250 km from Delhi by road on NH3. The drive takes between four to five hours. Dholpur is 46 Km drive from Agra.Taking Yamuna Expressway cuts travel time by 2 hours. Set in 13 acres of garden, the palace grounds are full of peacock and bird life that nip over from the National Chambal Sanctuary nearby.
Accommodation
Enjoy the unique experience in royal living. The Raj Niwas Palace is one of a kind- a unique example of the Indian fascination for European, and especially Dutch ceramics where one can rediscover the time when there was time; for opulence and grandeur, style & substance.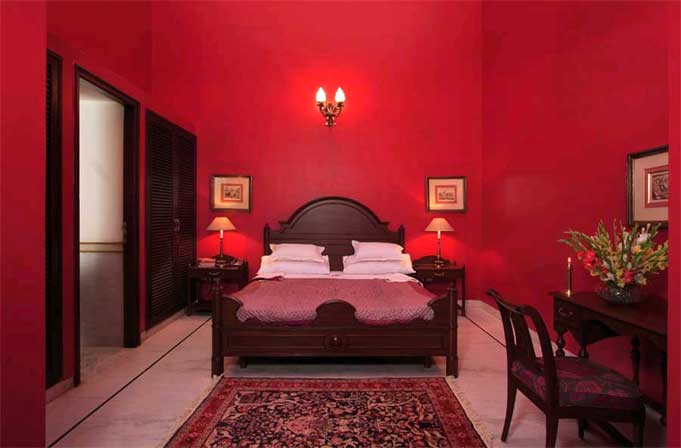 Carpets from Isfahan in Persia; ceilings, pillars and mouldings; an ornate confection of cream and gold stucco; walls clad with tiles from Europe and China in rich emerald green and crimson; floors covered in intricate mosaics transported from West Asia by camel kafilas; every room spilling over with artifacts from across 19th century Europe — Belgian glass, Victorian baths and bidets, a turn of the century Barmen Baby-Grand piano in satinwood, an 1894 Swiss music-box with Piccollo bells that still tinkle out airs and arias; antique brass-switches and fans that still work smoothly.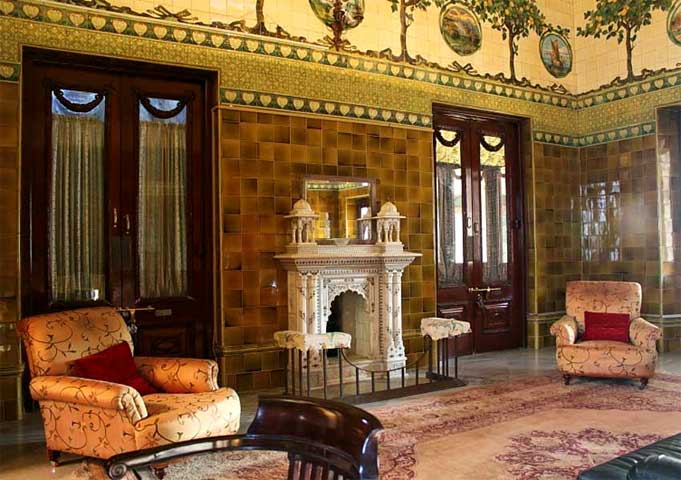 Restaurant
Dining- Separate dining space overlooking the lush green manicured gardens directly where you can comfortably have your meals. Multi-cuisine restaurant. Also arranges for candle light dinners on the pool side in complete privacy.
Facilities
Business Centre- Palace provides free internet access, fax and photocopier facility and all latest electronic technologies which are required for conducting business.
Other Facilities- Currency exchange, safety deposit lockers, Parking, Swimming Pool, Indoor & outdoor games, horse riding and sightseeing tours etc.
Library- houses a wide selection of books, magazines, newspapers, travel guides & coffee table book..
Undoubtedly the finest, one of the most accessible locations in Rajasthan, Raj Niwas Palace, Dholpur make it easy for you to host an event, celebrate a special occasion or entertain clients. Modern amenities discreetly blend into the regal splendour of a bygone era.
Raj Niwas Palace is equipped to handle events ranging from small meetings to a large delegate convention, in a relaxed, comfortable atmosphere.
From initial enquiry to the successful completion of your meeting, conference or exhibition, you are sure to make an affair you will remember for life! Each of our events comes fully equipped with state-of-the-art audio visual technology and other presentation aids
Valid From 24th Dec to 02nd Jan, 2015.
Rs.10000/- per couple per night.

Includes: Welcome Drink on arrival, Accommodation in well appointed Cottages, Morning Breakfast, Lunch & Dinner During the stay, Morning & Evening Tea with Sandwiches. Inclusions on 31st Night only: Veg & Non Veg Snacks only for 02 Hours, DJ, Gala Dinner, Fruit Basket In Cottages, Fireworks..