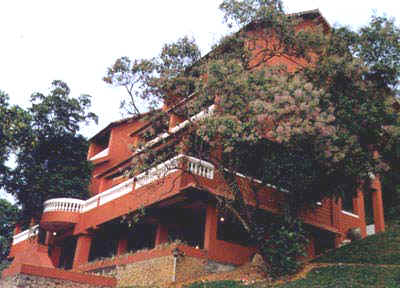 Greeshmam Resort
Lakkadi, Code No-AT-KR14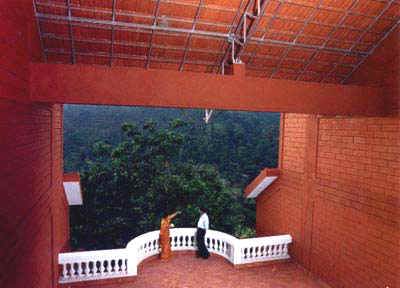 Greesham Resorts is an ideal place for leisure travellers here is a spot where the clouds come down to caress you. This neo-modern resort with 44 bedrooms is a golden blend reflective to the pristine natural beauty of wayanad, radiating an aura of exquisite, beautifully landscaped as per the natural contours of the location. Elegantly designed in hallow brick walls and terracotta tiles surrounded by untouched greenery, so pleasant is the climate here that there is no need for artificial air-condition. this place is truly nature abundant.
The deluxe Gateway Restaurant is a place one has to be for the real south Indian favorites in the morning or to pamper your taste buds with the best of delicacies prepared to perfection by master chefs - whether Malabari, North Indian, Tandoori, Mughalai, Chinese, Continental. The vast landscaped lawn with conveniently positioned open-air stage can accommodate more than 2000 guests for receptions, parties and functions Whether the Coffee Shop or the restaurant, the chef's making magic gives you what you expect Every detail in all the 44 deluxe rooms is designed to mellow the brisk traveler. It is sheer luxury, pure comfort and mesmerizing ambience.
Wayanad, One of the fourteen districts in Kerala (India) is situated in an elevated picturesque mountain plateau in western Ghats . It lies between North Latitudes 11deg 26'28" and 11deg 48'22" and East Longitude 75 deg 46'38" and 76deg 26'11". This land is rich in natural wonders, history and tradition . With its vast expanse of greenery, spice scented breeze mist c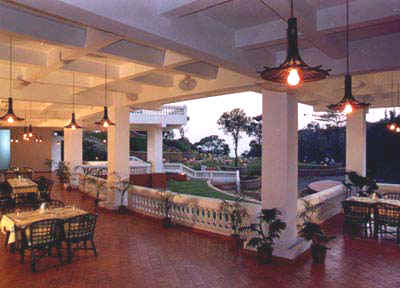 lapped mountains, salubrious climate, hypnotizing scenic beauty, Wayanad stance as on of the loveliest hill stations in Kerala. It has a height of 700 meters to 2100 meters above mean sea level. The leading tourist centres of south India like Ooty , Mysore , Coorg Kozhikode Kannur and Bakel are around this hill station.
Tele : +91-11-41612107, 26823836. Mobile : 9810002772, 9910002772.
Email :- reservations@ashextourism.com