Birds Valley Resorts
Munnar
Nature never betrays the heart that loves it. Man was created to be a part of nature and the sheer ecstasy of ultimate happiness lies in where he belongs to. Keeping this in mind, Birds valley resorts munnar conceptualized the novel idea of man returning to nature with the purest form of explorations in the valley of exotic Munnar. Birds valley Resorts Munnar stand aloof with its unique concept of merging the ultra modern luxury living desires with the pure and mesmerizing sanctity of nature. We provide you with a never before experience of your union with nature, a feeling of your lifetime dream come true. We, at Birds Valley resorts Munnar help you to explore the unexplored parts of nature with a trust of tradition and culture and that too with maximum unity with the absolute magic of nature. So, come and explore this tempting ambience of nature with Birds valley resorts in Munnar, the most wanted hill station in Godís own country.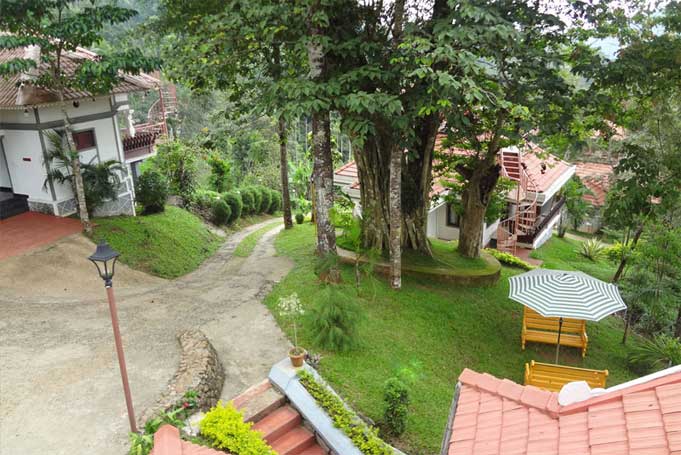 Embraced by the peace and serenity of Munnar, Birds valley Resorts peep out with a welcome note to all those who wish to escape from the cacophony of your city. Birds valley resorts provide you with a peaceful haven in the heart of natureís bliss. The resort combines elegant cosmopolitan look with tasteful contemporary facilities ideal for a family get away, honeymoon trips or for a sheer hiding place from your busy schedule. Birds valley resorts give you every comfort to make you feel at home in the presence of nature. Surrounded by the flora & fauna of tea plantations, and the aroma of coffee and cardamom, the stay here helps you to rejuvenate yourself from a stressful and hectic lifestyle. The stay here will also help you to forget all your worries and take you to a land of calmness and magic. The ambience of Birds valley resort helps you to recapture the charm and elegance of heavenly Munnar.
This resort is ideally located in Munnar, the hill station in South India with all the world class facilities of a luxury stay. The stay in Birds valley resort is such a sensational experience of being in the midst of plantations and rivers. This resort gives you a chance to see varieties of rare species of animals and flowers which are seen only at this part of the country.