Hotel Las Palmas
Devikulam, Munnar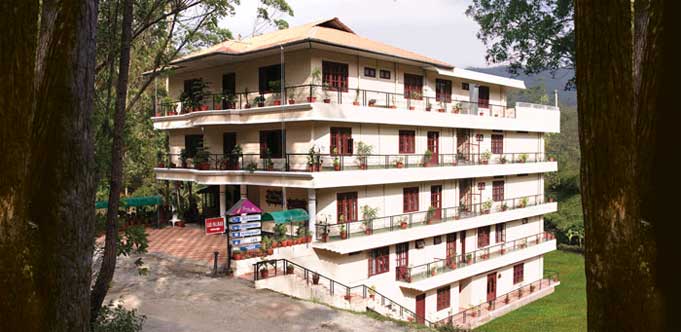 Ever closed your eyes and wished for wings to take you away, to a land breathtakingly beautiful, peaceful serene and wholesomely pristine. Well dreams have the uncanny ability of coming true at Laspalmas in Munnar, promise you a beautiful nature valley surrounding all around you.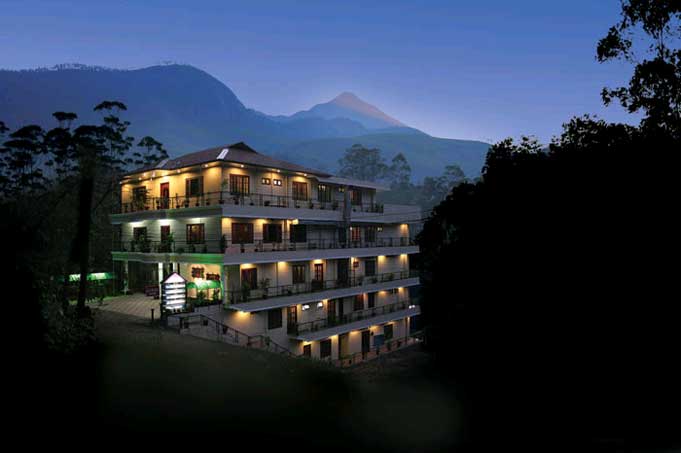 Munnar is a haven of peace and tranquility - the idyllic tourist destination at an altitude of 6000 ft in Idukki district, Munnar was the favored summer resort of the erstwhile British rulers in the colonial days. Unending expanse of tea plantations - pristine valleys and mountains- exotic species of flora and fauna in its wild sanctuaries and forests - aroma of spice scented cool air.
Hotel Las Palmas Facilities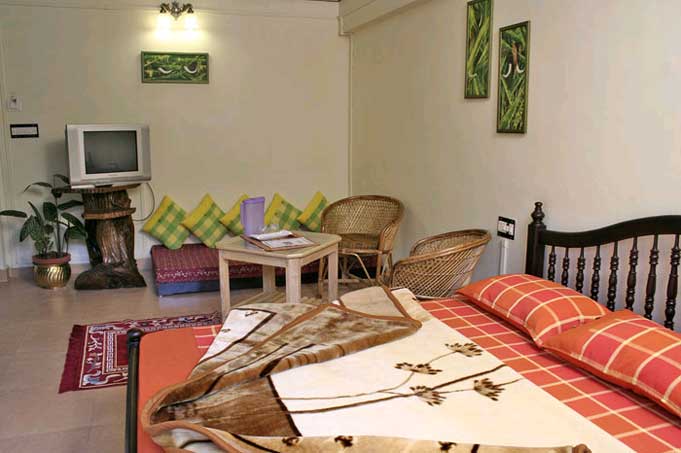 Las Palmas Munnar provides you with all that you are looking for… Great interiors, maximum mileage for your money, and a thoroughly modern setup.
Added to that is the easy access, fine food and laid – back surroundings. You get it all in Las Palmas.
One of the largest in Munnar.. 'DOOF' restaurant serves all the varieties, be it Indian. South Indian, Chinese… It can't get better than this.
Now this is a place you do not want to leave in a hurry. Surrounded by trees and tea gardens all over its just the place to unwind. Also a good for candle – light dinners and coffee at sunrise.
Apart form the basic facilities every one offer, Las Palmas provide you with:
26 well appointed rooms
Indoor games
Conference Hall 'Pandemonium'.
Well-set roof top garden.
In house laundry. Additional kitchen & Dining facility
Group accommodation for 15+15 pax in dlx dormitories.
Direct dialing facility from room. Doctor on call.

Distance from Cochin to Munnar 130 KM: Cochin(Ernakulam)-Vytila-Thrippunithura-Kolencherry-Muvattupuzha-Kothamangalam-Adimali-Munnar. This homestay, ideally located at 3500 ft above sea level, is easily accessible from the Munnar – Kochi National Highway(NH 49).