Deluxe Double Climate control HD channels Wooden floor King size bed Free ultra high speed wifi Rain Shower LED Tv Silent Mini bar
Ex. Suites Dining Space King size bed Kohler bubble bath Climate Control Large LED TVs Rain shower Exclusive Furnishing Silent Mini bar Large balcony overlooks new swimming pool Free ultra high speed wifi
Family Rooms Twin Bedrooms Free ultra high speed wifi 39" LED TVs Rain Shower King size beds Climate Control Single door access (No mountain or valley view)
The Panoramic Suite Twin large LED tvs Kohler bubble bath Super soft SRK bed Free ultra highspeed wifi Outdoor Swing Large Rain Shower Outdoor shower Silent Mini bar Outdoor twin seater Spa Climate control
The Pavilion Suite. Excessive Excesses. Compact Sauna for two V&B Bath accessories Outdoor shower Smart LED TVs Heated plunge pool Climate control Outdoor twin seater SPA SRK king size bed Jacuzzi VIP parking Free ultra highspeed wifi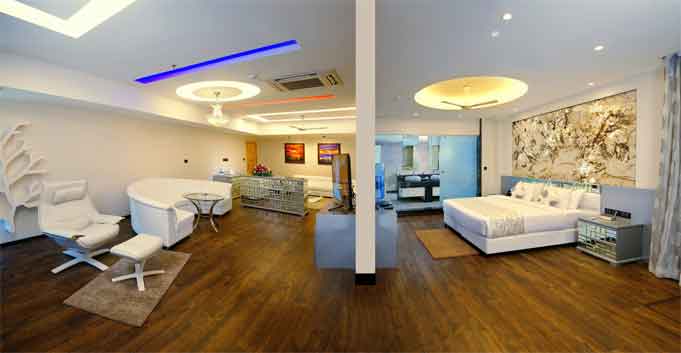 Tariff 2016-2017
Deluxe Double
10,500/- per night
Ex. Suites
17,500/- per night
Family Rooms
20,500/- per night
The Panoramic Suite
23,500/- per night
The Pavilion Suite.
39,500/- per night
Restro
International standards are practiced in the kitchen to make it safe and healthy. Ingrediens are also chosen with great care.
Our exquisite restaurants offer a wide range of the finest international cuisine. They are filled with natural light and afford matchless views of Munnar's mountains.
Our dishes have been designed to enable guests to perform various explorations and still feel light, agile, and healthy.
Furthermore, based on our luxury of the essential, we seek to offer pure flavors from quality ingredients. Bringing out the best of each product is our motto.
Aimie Multi Cuisine Restaurant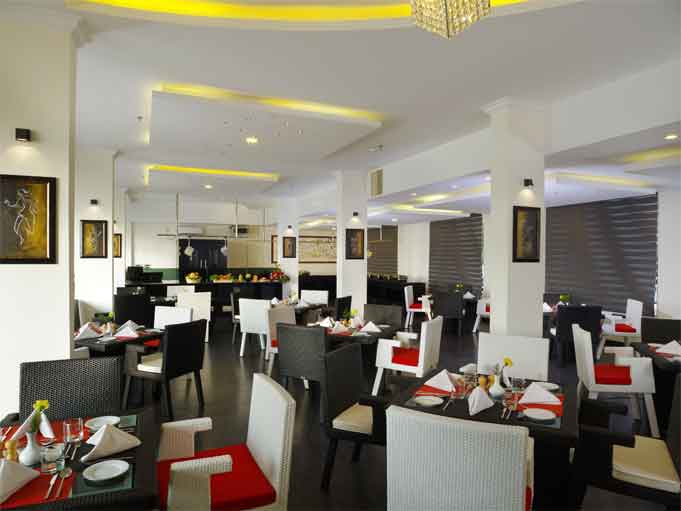 Caters to the general needs of the guests who come from around the world by serving local, south Indian, Indian , Chinese and continental fare. We make successful attempts on Arabic cuisine as well. It's famous for:- * Chemmeen Kizhikettiyathu :- Shrimp prepared with south Indian flavorful masala and tightly covered in a wilted plantain leaf and steam cooked to get the authentic taste
Upcoming speciality Restaurant Intended to serve the leisurely who have a lot of time to while away this restaurant specializes in grilled, barbequed and Mexican menu. Innovative and made to order this place is meant to break away from the usual and give its connoisseurs a unique dining experience. Perhaps with the introduction of a beer and wine facility little later one can hope to experience lively, raw ambience all over.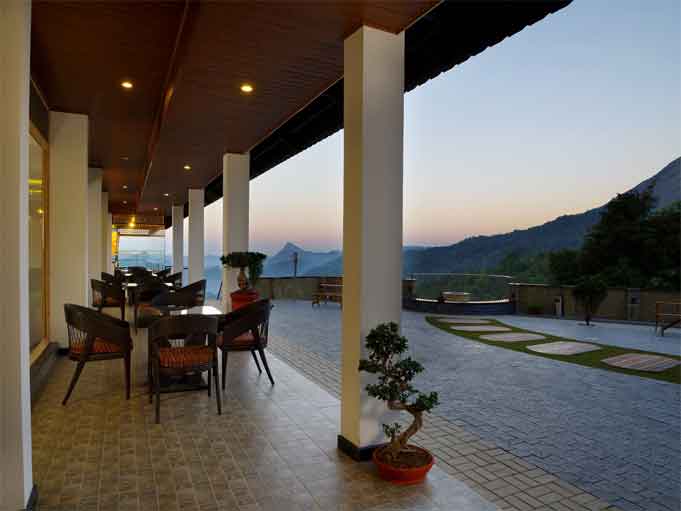 chimes coffee shop You don't have to walk far to order a quick bite if you are seated in our expansive lobby. Because the coffee shop CHIMES is right there.
SPA
Well being through the practice of Ayurveda is an age old tradition in India especially in the southern state of Kerala, known as the birth place of true Ayurveda. Various traditions and treatments associated with Ayurveda are inherently connected to this state and if anyone who wishes to have a complete feel of the process there isn't another place to go to. Climate, culture and cures all come together here. The Monsoon that lashes the state for about six months is considered the most ideal time to seek some solace from Ayurveda. Due to the presence of traditional doctors and measures who practice this time tested formula for hundreds of years Kerala is undoubtedly the hotspot in the world of Ayurvedic treatments and understandably the most authentic too.
At tattvam we have all the wherewithal to give that true care. At tattvam we have the spirit of Ayurveda in its perfect manifestation. Come to Tattvam… Ayurveda's Abode.
SPA AMENITIES
• 5 treatment rooms - 2 dedicated to Ayurvedic therapies • Individual treatment rooms for ladies and gents, with attached bath and steam facility.
• Manicure, pedicure and beauty salon • Indoor showers