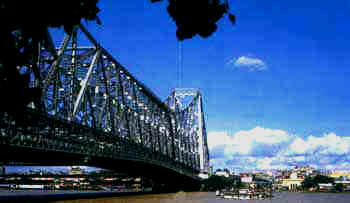 CALCUTTA-The Human City
The largest metropolis in India, Calcutta is a vibrant city on the move, volatile and unpredictable. The Gateway to India, till 1912, and the capital of the Raj in India, it still bears the Victorian imprint on its streets and structures. A city just about ready to burst at the seams, Calcutta is home to more than 10 million people. It is the commercial nerve-centre of the East, with major industrial plants, textile mills and corporate units. Regal edifices, grubby alleys, bustling bazaars, elegant hotels, people from all walks of life - Calcutta has it all. The city is a hub of fervent activity in the realms of music, theater, arts, and sports. Calcutta has always prided itself on the many luminaries it has sent forth, be it Tagore, Satyajit Ray, or Mrinal Sen. The intense dedication to the arts manifests itself in a plethora of festivals, dance, music performances and other cultural events. The Calcutta's are also famous for their all-consuming passion for sports, especially, football and cricket. Calcutta is a city of baffling paradoxes, a city that leaves its stamp on one's mind ... forever.
Tourist Spots in Calcutta :
Eden Gardens
Botanical Gardens
Metro Railway

The underground railway is worth visiting, if only to see how clean and orderly Calcutta can be! As the gleaming trains whizz past clean platforms, one feels far removed from the chaos that reigns overhead. The terminal station at Dum-Dum, situated close to the Calcutta Airport connects commuters to Tollygunge (situated on the southern fringes of Calcutta) stopping at all major junction across the length of the city.

Wanna shop!!!
Museums around Calcutta :
Ananda Niketan Kirtisala(Howrah)
Carey Museum & Library(Hoogly)
Gandhi Smarak Sanghralaya(Barrackpur)
Museum & Art gallery, Institut de Chandernagor
Kala Bhavan Museum(Shantiniketan)
Tagore Memorial Museum(Shantiniketan)
Museum of the Dow Hill Forest School(Darjeeling)
Lloyd Botanic Garden(Darjeeling)
Himalayan Zoological Park(Darjeeling)
Natural History Museum(Darjeeling)
Malda Museum(Malda)
Purulia District Museum
City Helpline
Railways

Airlines

Hospitals


Enquiry Tel-131
Indian Airlines
Tel- 264432,2642548
Air port Tel- 2204433/511
reservation Tel- 266869
Air India
Tel- 5119638,56119721
Flight Arrival Tel- 141
Flight Departure Tel- 142
British Airways
Tel-299161,293430,5118424
Air France
Tel- 296161/62/69
Gandhi Memorial Hospital
Tel- 828443
J.N.M.Hospital
Tel- 828386/8562Ruby General Hospital
Tel- 4420291/6576