Beaches
A 1600km. long coastline, the longest in India, binds the state of Gujarat from the west. It is dotted with some really fine beaches like those of Ahmedpur-Mandvi, Kutch-Mandvi, Chorwad and Gopnath. The coast was also a historical centre with interesting Portugese forts, shore temples, princely port cities and beach palaces.
Rozi & Bedi Ports
These are attractive seaside picnic spots and offer good fishing facilities.
Bet Dwarka
A ferry ride from Dwarka to the Island of Bet, near Okha, makes for a good picnic. About 30 km. from Dwarka is the famous pilgrim-centre of Vaishnavas. Here we have Rancchodrai Temple, Devki Temple and Temples of Chief Queens of Krishna, Mahaprabhuji Bethak, Bala Hanuman and Shankh Talav are other attractions. Situated about 35 kms. from Dwarka and 150 kms. from Jamnagar.
Ahmedpur Mandvi
Set amidst virgin beaches Ahmedpur Mandvi's main attraction is the seaside resort, a renovated palace of the Nawab. A few kms. away is a sun kissed beach, offering a safe haven for swimming and water sport facilities.
Chorwad
Built in 1928 by the erstwhile Nawab of Junagadh, Chorwad was a summer Palace retreat. It is 66 kms. from Junagadh and 23 kms. from the fishing centre of Veraval. It is a holiday resort with an isolated beach and is away from bazaars, crowds etc.

The sea here is not always calm but the pleasant climate invites a host of tourists every year.

Chorwad is perfect for long beach walks and a quiet holiday.
Diu

Across Ahmedpur Mandvi lies the island of Diu, a sensuous blend of sun, sand and deep blue sea. Diu is situated 125 kms. from Junagadh.

It is one of the country's finest beaches, and tourists who keep falling in love with it have spread its name all over the world.

The island is also dotted by three Portuguese churches one which has been converted into a museum housing some rare Portuguese artifacts.
Another cynosure at Diu is the Fort of Diu, an imposing statement of power.
Mandvi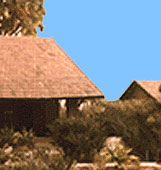 Mandvi, founded in 1581 A.D. is an ancient seaport. It is well known for its production of handicraft items particularly its relief, filigree and enamel work and its virtually unspoilt sea beaches. The Rukmavati bridge is the longest stone bridge, built in 1883 A.D. and the Vijay Vilas palace are the major tourist spots in this destination.
Mandvi is situated about 75 kms. from Bhuj.
Madhavpur
Endowed with beautiful sandy beaches lined with coconut trees the town finds mention in scriptures as that of great antiquity, for it is believed that Krishna had married Rukmini at this place, the legend is kept alive by the Mer community by holding a fair on Chaitra Sud 12 every year. The Haveli temple of Madhavraiji is the chief attraction. There is also a Bethak of Mahaprabhuji as Shri Vallabhachrya had given discourse on Shrimad Bhagwat for seven days over here.