WildLife
Periyar Wildlife Sanctuary

The Periyar Wildlife Sanctuary at Thekkady skirting the Periyar Lake and theriver of the same name, is full of the oppurtunities for close aand exciting encounters with wildlife.The Lake has been made artifically stretched into 26 sq. kms. by demming the river Periyar.Sprawling in 777 sq. kms. area, this santuary on the boarder of Tamil Nadu, is one of the finest santuaries men has created and nature has blessed.Nestled in lush surroundings, high up in the Sahyadri Mountaains of the Western Ghats, Periyar Sanctuary contains gaurs, sambhars, herds of wild elephants, oters, deer, paanther, tiger, sloth bear besides a large variety of birds. Elephants are also available for a ride through the sanctuary.You can shoot the animals with your camera.
Eravikulam National Park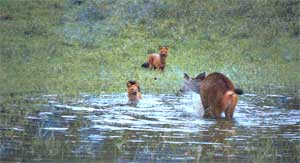 17 km from Munnar,ths is home to an assortment of wildlife such as the Nilgiri Tahr, Nilgiri Langur, Sambar, Gaur and the Lion-tailed Macaque. In fact, more than half the wotld population of Nilgiri Tahr- an endangered species - is found here.
Zoological Gardens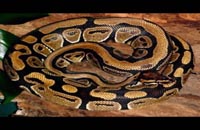 Zoologicals Gardens is amongst one of the beauty of Kerela ,it contains a variety of animals, an excellentand marvelous aquarium with different varieties of fishes which look so beautiful and mind blowing that people simply love to spend hours looking at them . Also it has a good collection of snakes and other reptiles. The zoo,the museum and the art gallery are open daily except on monday and wednesday mornings.